Four Rivers hosts Sensory Sunday programs for those with sensory processing needs
7/28/2022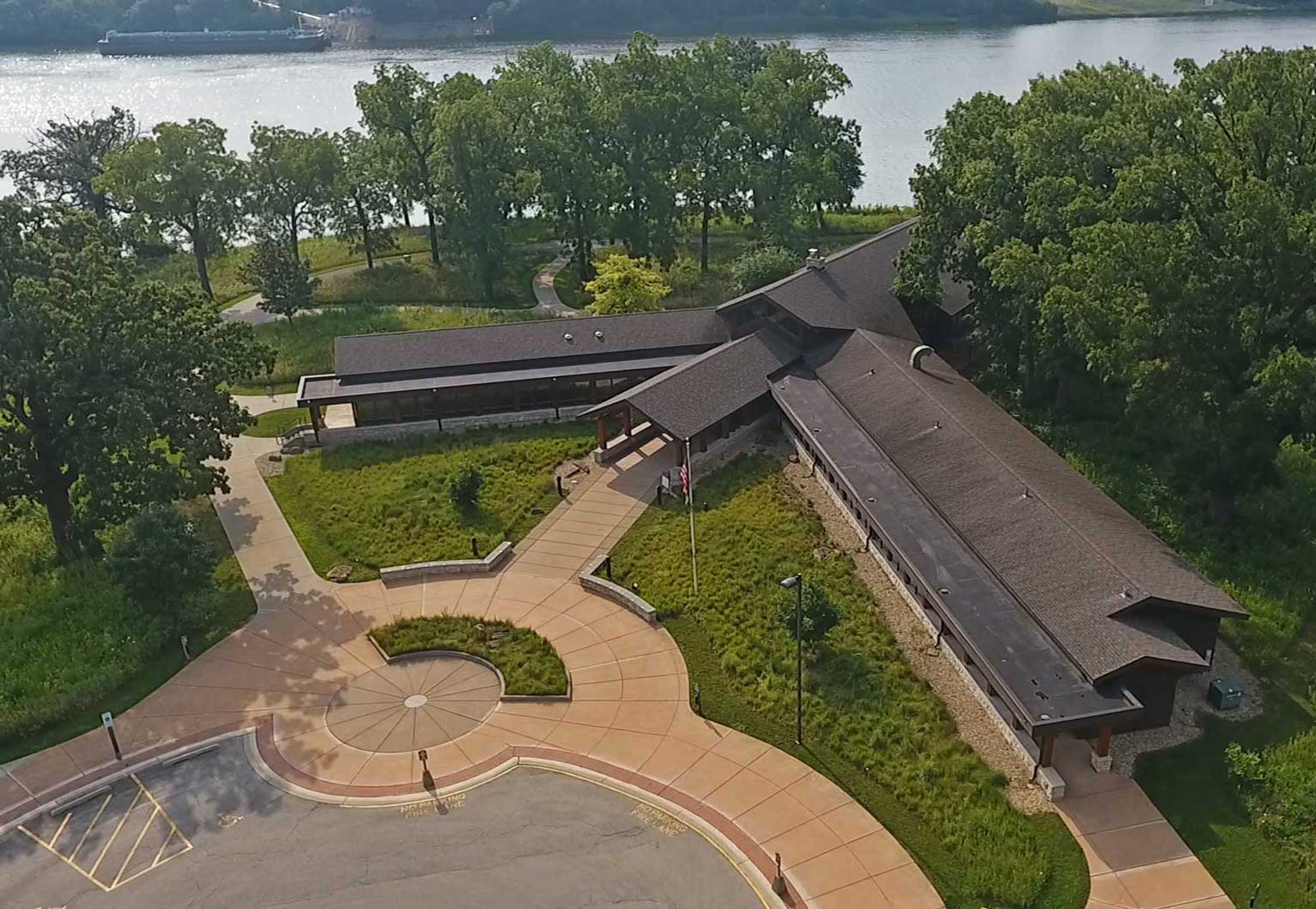 A special program designed for individuals who have sensory-processing needs will be offered at Four Rivers Environmental Education Center in Channahon in the coming months.
Three sessions of the program are scheduled for 11 a.m. to noon on Sundays Aug. 7, Sept. 4 and Oct. 30.
"This program is passive," said Jessica McQuown, an interpretive naturalist at Four Rivers. "The center will be open only to those who register, and an activity or craft will be available. Our goal is to give visitors who might find regular hours overwhelming, a calm and quiet version of the center that they can explore comfortably on their own terms."
The activity or craft will change each month to highlight a feature of an exhibit or an element of nature that can be observed outside each month, said Angela Rafac, the interpretive naturalist who will lead the Aug. 7 program.
"We are excited to offer this opportunity to families," Rafac said.
The nature center doesn't open to the general public until noon on Sundays, so this one hour will be devoted to those who are looking to experience Four Rivers on their own terms. Registration will be limited to 20. To register, call 815-722-9470 by the Friday before each program.
An interpretive naturalist will be available to assist visitors, just as they would be on any other day, McQuown explained. But they won't be leading an organized or structured program during the Sensory Sunday time frame.
Inclusivity initiative
Four Rivers is currently working with the National Inclusion Project on becoming an Accredited Inclusion Center. A non-profit organization, the National Inclusion Project is dedicated to promoting the inclusion of children with disabilities in activities with their non-disabled peers.
The work to become accredited as an inclusion center is part of a larger initiative to increase inclusivity and expand the visitor center's exhibits. As part of this initiative, a 0.5-mile All-Persons Trail that leads to Wood Duck Pond opened this summer at the site. The trail has five interactive, multisensory display panels, and visitors who are visually or cognitively impaired can use handheld audio units that provide trail narration.
Participants can stop for an activity at each interpretive panel. The All-Persons Trail includes tactile paving, which lets visually impaired visitors know when to stop for an interpretive panel, and tactile signs for guests who learn best by touch.
Other improvements going in this summer include a 1,000-gallon aquarium that will be filled with the type of fish that can be found in nearby rivers, a mussel exhibit, and a large bird-feeding station.