Nature Foundation's online Summer Blooms native plant sale begins June 9
5/30/2023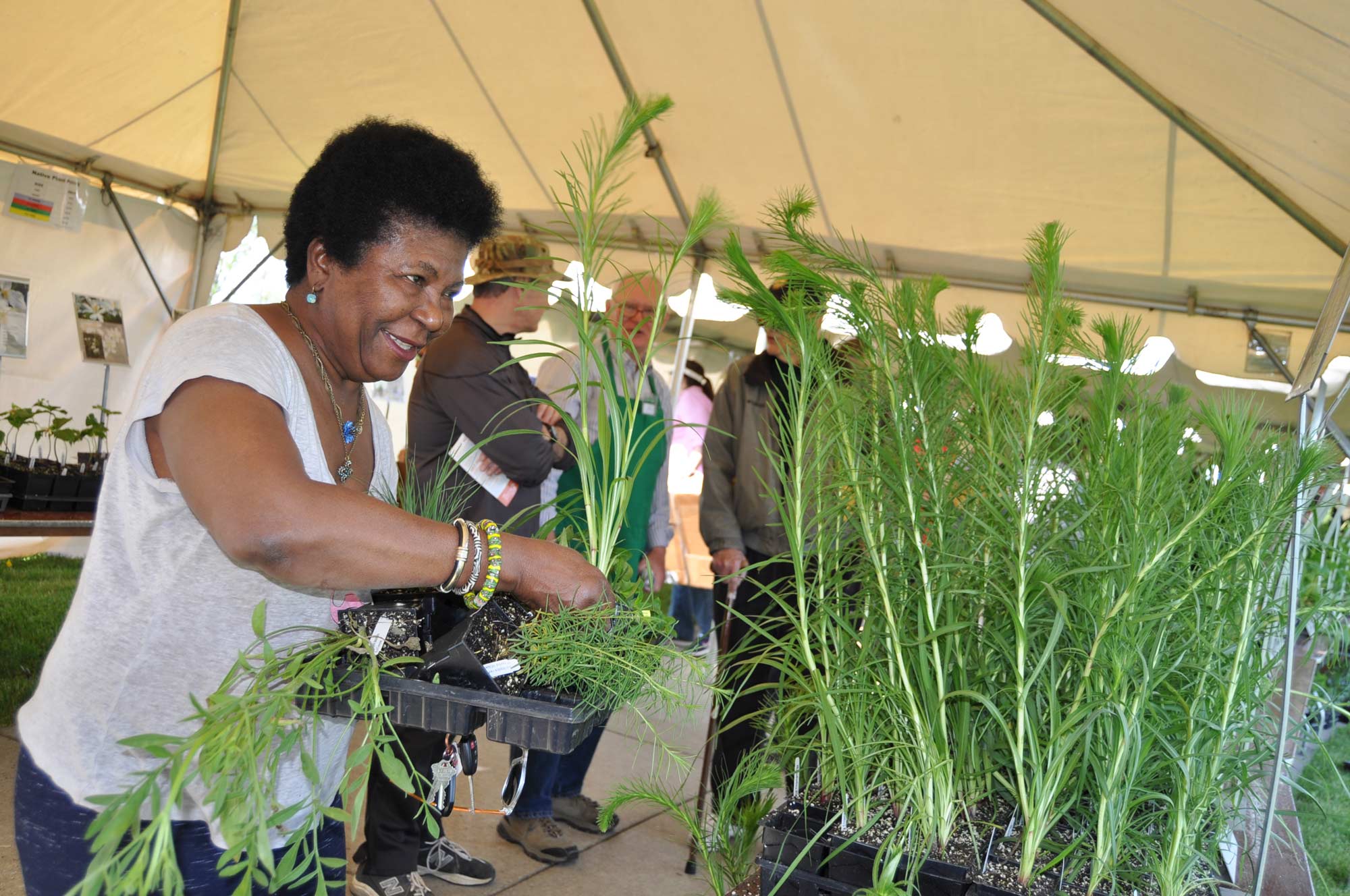 The Summer Blooms native plant sale, one of five scheduled by The Nature Foundation of Will County in 2023, is set to begin at 9 a.m. Friday, June 9.
Plant orders can be placed via the Foundation's website through noon Sunday, July 9. The plant pickup and pop-up sale is set for Saturday, July 29, or Sunday, July 30, at Isle a la Cache Museum in Romeoville. And a Summer Blooms Gathering and Pre-sale Event will be held on Friday, July 28, to give attendees early access to the pop-up sale prior to the weekend crowds.
The Summer Blooms sale features a variety of late-blooming native plants that are much-needed sources of nutrition for pollinators, especially bees and butterflies.
"More than 60 individual species of native plants will be available and include pollinator magnets such as blazing stars, asters, goldenrods, anise hyssop, ironweed, and culver's root to name a few," according to the Foundation's website. "Popular garden collections like Bumble Bee Banquet and Hummingbird Haven, chock full of late-blooming native plants, will also be part of the online sale as will the Summer Blooms Raffle."
There's always room for more ...
Adding summer blooms to a garden provides visual interest as well as resources for pollinators, said Cynthia Harn, the Foundation's executive director.
"Being able to add native plants to your garden throughout the gardening season not only benefits the native plant gardener, but continuous blooms throughout the growing season also provide pollinators with a constant food supply and healthy habitat that can support the next generation," Harn said.
Harn urges those who are interested in stocking up on native plants to shop online early because plant quantities are limited.
In addition to the recently concluded spring plant sale and the Summer Blooms sale, the Foundation will sell native plants at:
A Pollinator Party program on June 24 at Isle a la Cache Museum.
Hummingbird Fest on Aug. 19 at Plum Creek Nature Center in Crete Township.
An online Autumn Tree & Shrub sale from Sept. 1 to 24 with order pickup on Sept. 30 at Isle a la Cache Museum.
Learn & Grow seminars
The Foundation also offers a series of free online seminars. Seminars are listed on the Learn & Grow section of the Foundation's website.
The Foundation's native plant sales and Learn & Grow seminars are supported by the Foundation's Diamond and Platinum partners: Enbridge, Brent Hassert Consulting, Pizzo & Associates, Pizzo Native Plant Nursery and PuroClean of Romeoville.
The Nature Foundation supports the education, recreation and restoration efforts of the Forest Preserve District of Will County.