Foundation's fall tree and shrub sale underway now through Sept. 30
9/16/2022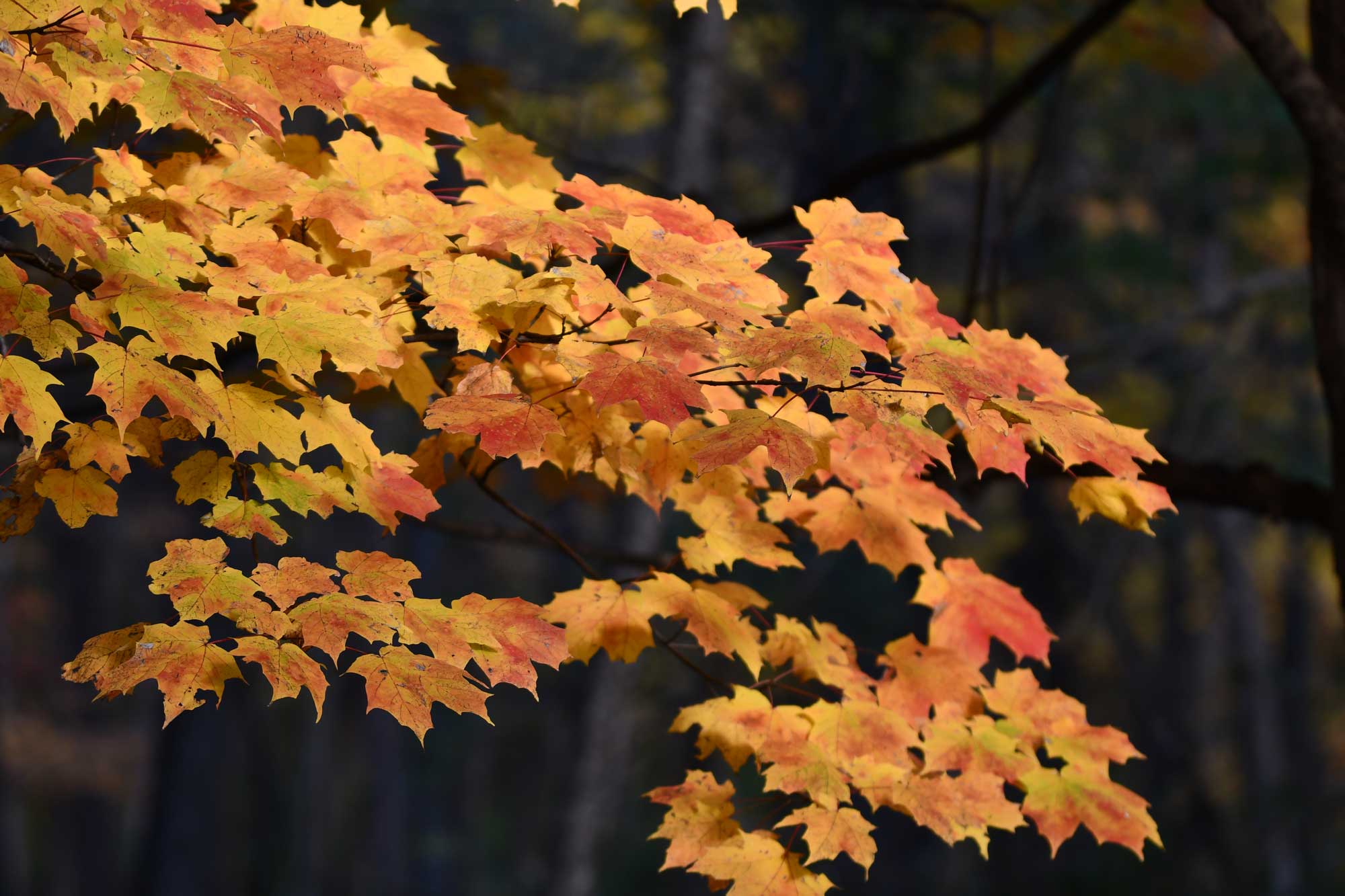 Fall is a great time for planting and you can stock up now by ordering through the Nature Foundation of Will County's Autumn Native Tree and Plant Sale.
Orders are being taken online through 6 p.m. Sept. 30.
"One of the best ways to give nature a helping hand is to make room in your landscape for native trees and shrubs," said Cindy Harn, the foundation's executive director. "Native trees and shrubs really are a lifeline to bees, butterflies, birds, bats, and other wildlife."
Proceeds from the 2022 tree and shrub sale – and all foundation fundraisers – benefit the Forest Preserve District's conservation, education and recreation efforts.
This year's sale features more than 20 different species of native trees and shrubs with an emphasis on those most suitable for home landscapes.
For a current list of what is being offered, visit the foundation's website. The list includes light and moisture requirements for each species. Trees and shrubs come in 1-, 1.5- and 5-gallon containers.
Please note: Customers must pick up their orders. Plants cannot be shipped. Order pickup is set for 9 a.m. to 3 p.m. Saturday, Oct. 8, at the Forest Preserve's Isle a la Cache Museum, 501 E. Romeo Road/135th Street, Romeoville.
A pop-up tree and shrub sale will take place on the day of the plant pickup. A list of trees and shrubs available for sale will be posted after the online sale ends on Sept. 30.
Native plant experts, including representatives of Native Roots & Canopies, will be on hand to help with tree and shrub choices and to answer questions. Wild Birds Unlimited – Joliet will be present at the sale with a selection of bird feeders and garden art.
Best time to plant
Mid-October is one of the best times for planting trees and shrubs, Harn said. Cooler temperatures and rain allow trees to establish their roots, which will help them withstand the harsher conditions of summer and winter the following year.
Trees can be safely planted until the ground is frozen, she said.
"Even if there is snow on the ground, if you're able to stick a spade into the soil, it's still OK to plant. When trees are dormant, they shouldn't require any extra care."
And if you need a little help, the Learn & Grow page on the Foundation's website features videos about why it's a good idea to plant in the fall and how to properly plant trees and shrubs.
"When you plant even just a few native trees and shrubs in your landscape, you take a big step in maintaining and growing the biodiversity around you," Harn said. "Butterflies and songbirds will happily visit the thriving world you've created. Plus, your purchase supports Forest Preserve initiatives that protect nature, inspire discovery, and bring people and nature together!"