Forest Preserve police team raises thousands with Polar Plunge effort
3/13/2023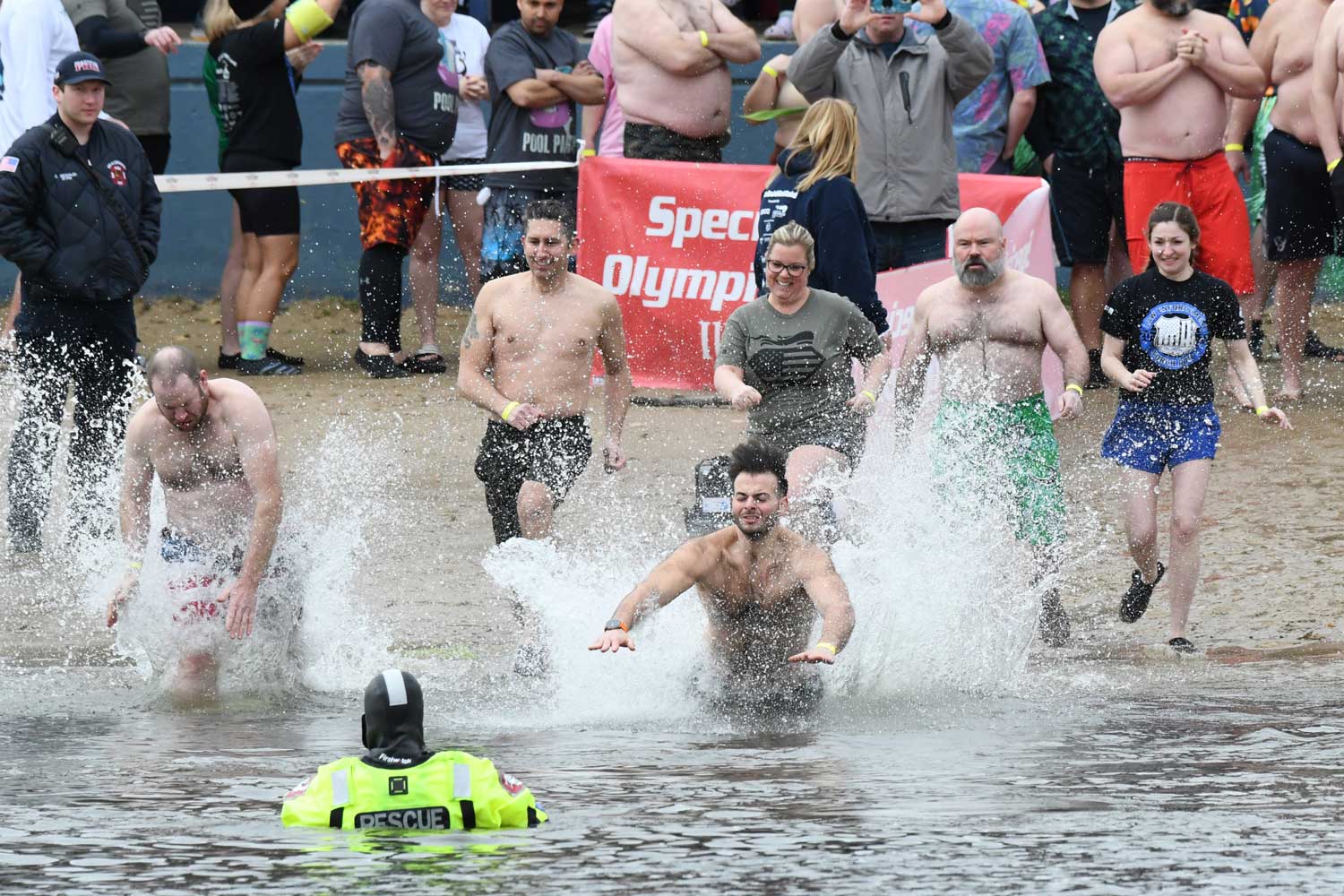 They came in hot and they got out cold Saturday at the Braidwood Recreation Club.
A team organized by the Forest Preserve District's police department was one of many participating in the 2023 Illinois Law Enforcement Torch Run Polar Plunge, where participants raised close to $65,000 for Special Olympics Illinois. The event has become an annual tradition for the District's officers and this year the team raised more than $3,600. That easily beat its $2,000 goal.
"Last year, we didn't really prepare," said Forest Preserve Police Deputy Chief and plunger David Barrios Jr. "We learned. This year, we had to get here earlier, did a breakfast beforehand and lunch after. Last year it was a little chillier so the water felt warmer. Either way, it's fun and for a good cause."
Group by group, participants took to the water. Some were graceful. Others flopped. A few tried to take their friends down with them. A handful of plungers grabbed attention not with their entry, but with their costumes or the props they brought along.
For the District's police department, events like this are something officers look forward to.
"It's very important, because with law enforcement, one of our goals is to get to outreach events," Barrios said. "Just to get out in the community and engage with them is a good thing."
This is the first event of the year for the police team and it will be participating in a number of other upcoming events, including the Plane Pull on April 23 at Lewis University and Cop On A Rooftop on May 19.
The Forest Preserve Police team has raised more than $40,000 for Special Olympics since 2018 through multiple fundraising events.
The statewide effort supports the more than 23,100 traditional Special Olympics athletes as well as 13,000 Young Athletes. Donations help provide athletes with intellectual disabilities the opportunity to participate in Special Olympics programming and reveal their inner champion.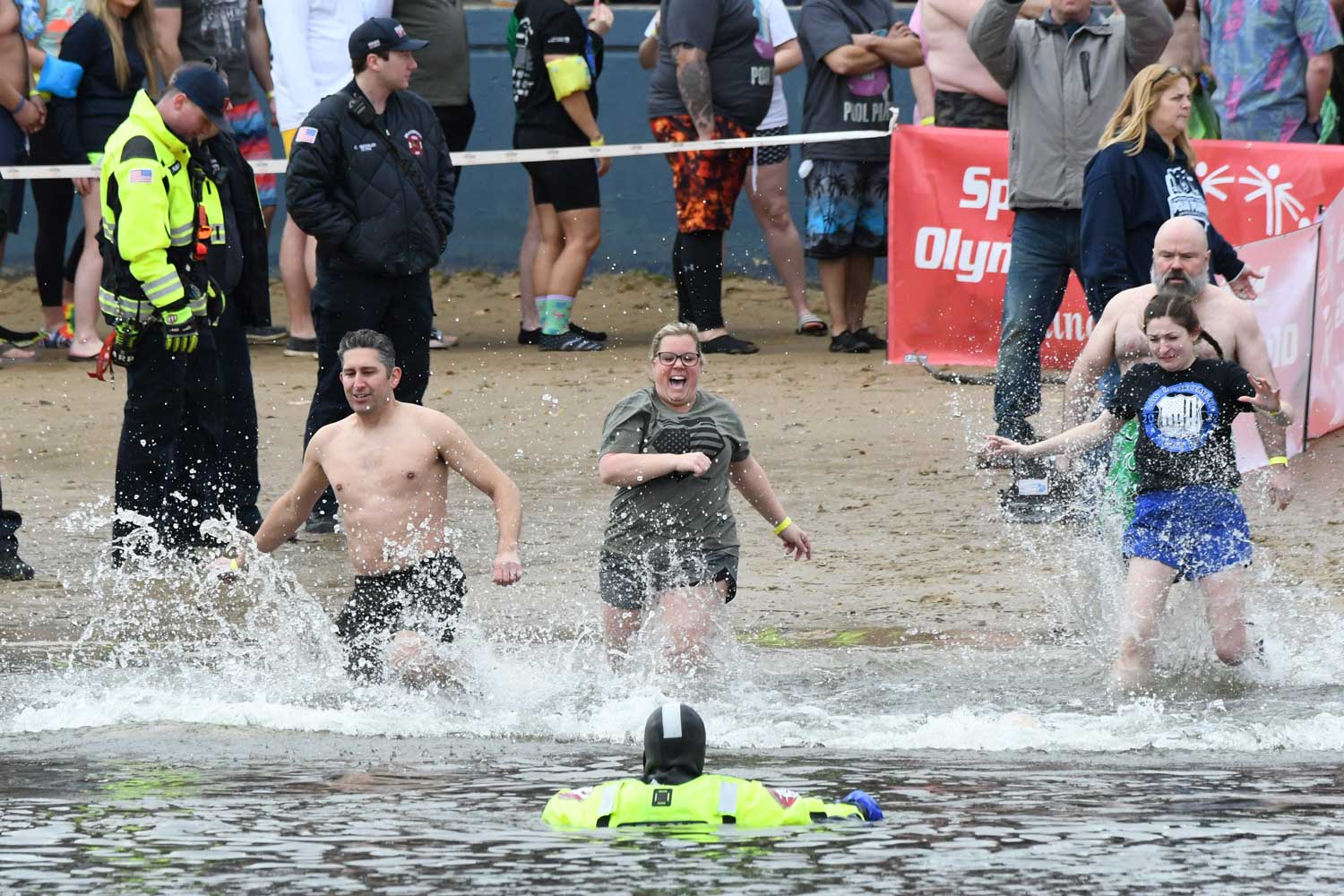 Members of the Forest Preserve police department team take the Polar Plunge. (Photo by Chad Merda)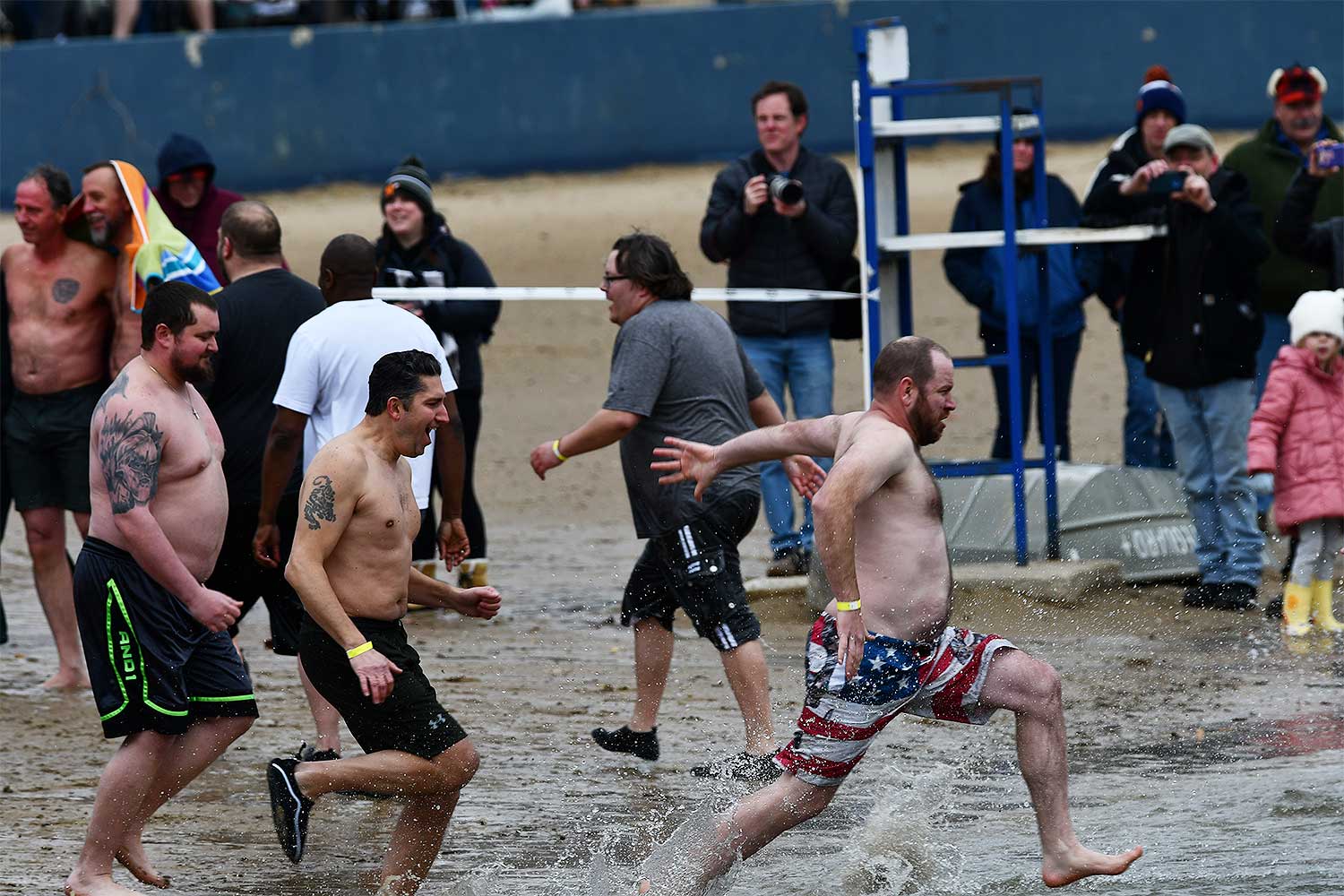 Members of the Forest Preserve police department team take the Polar Plunge. (Photo by Anthony Schalk)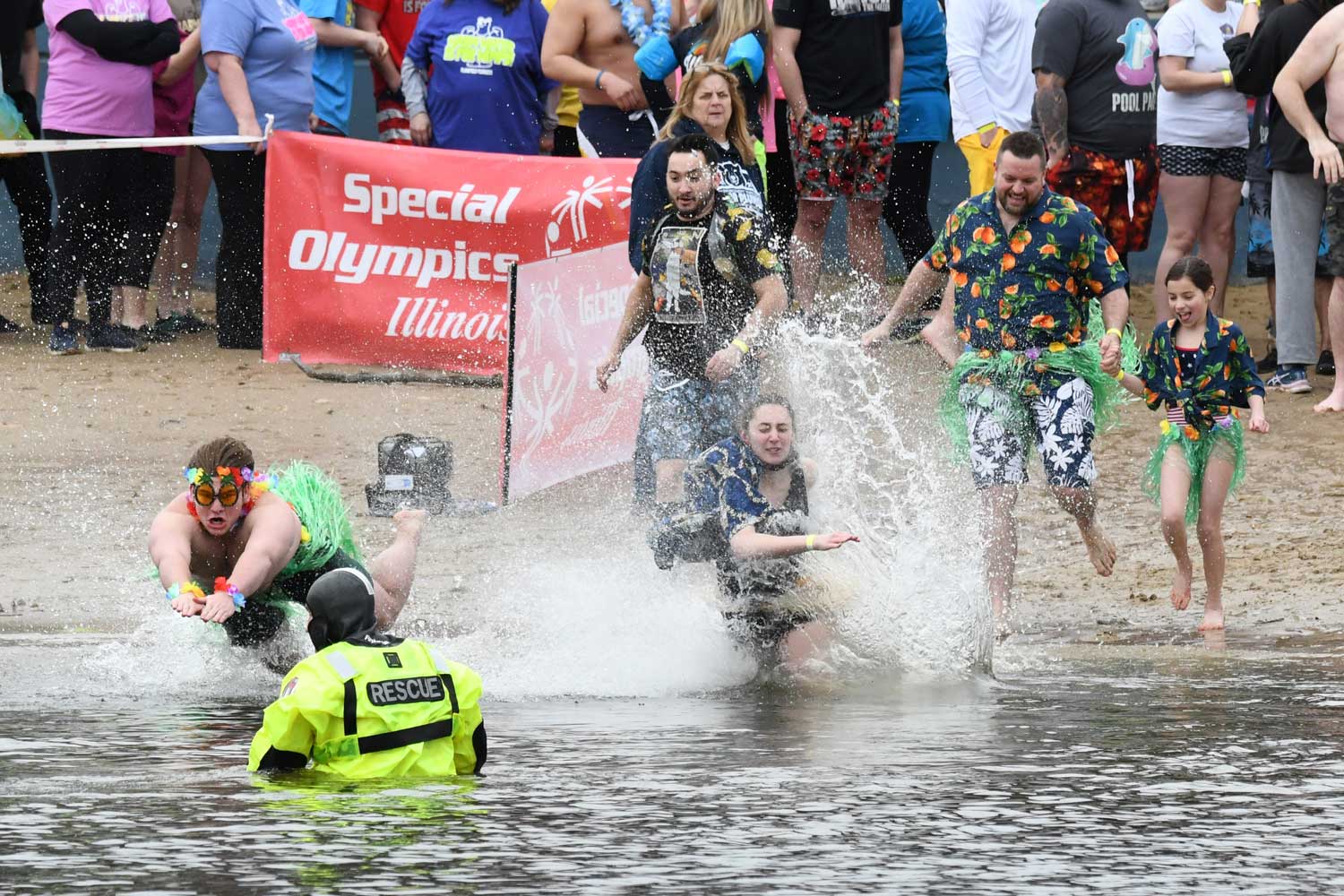 Hundreds of people participated in the Polar Plunge to raise money for Special Olympics Illinois. (Photo by Chad Merda)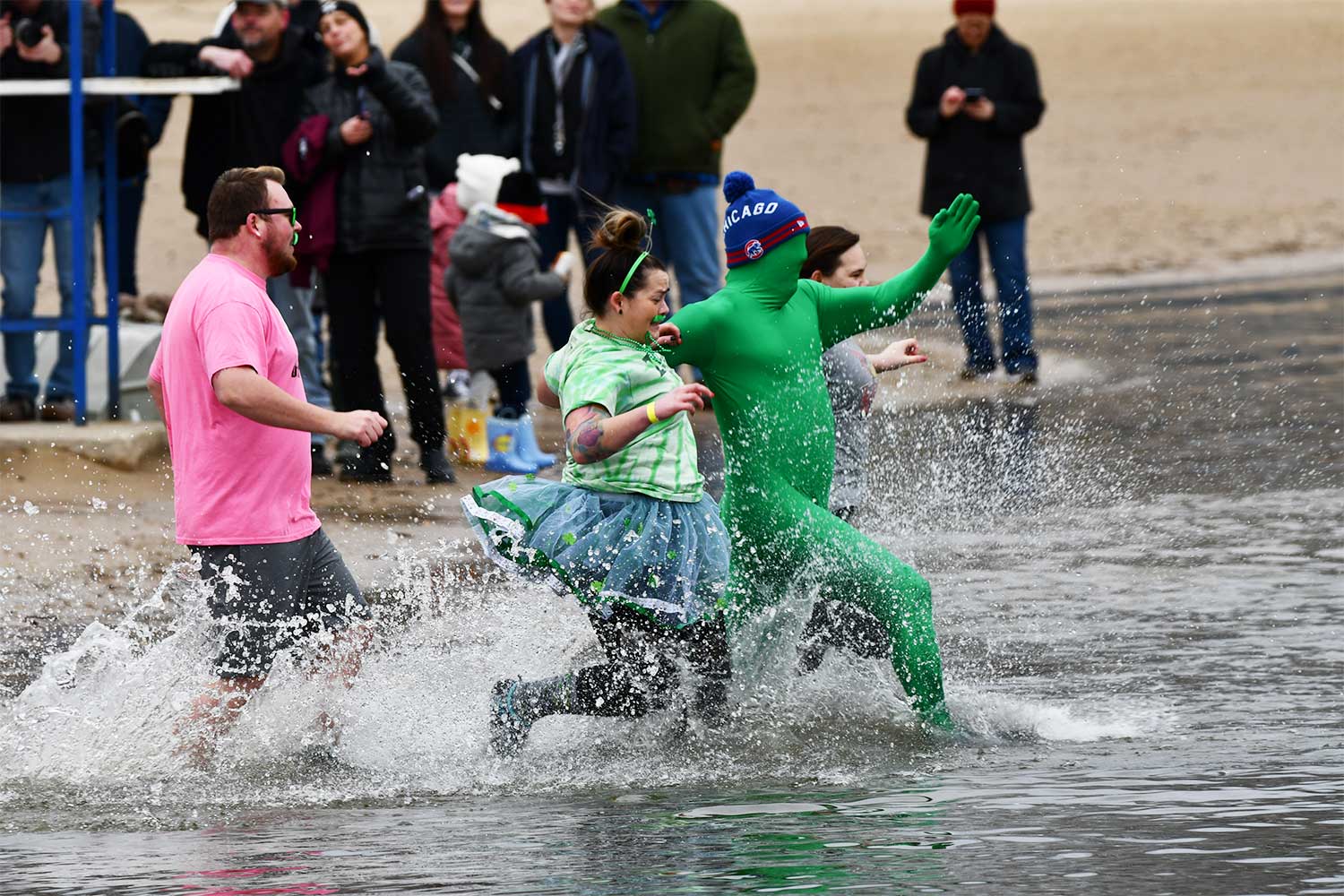 Hundreds of people participated in the Polar Plunge to raise money for Special Olympics Illinois. (Photo by Anthony Schalk)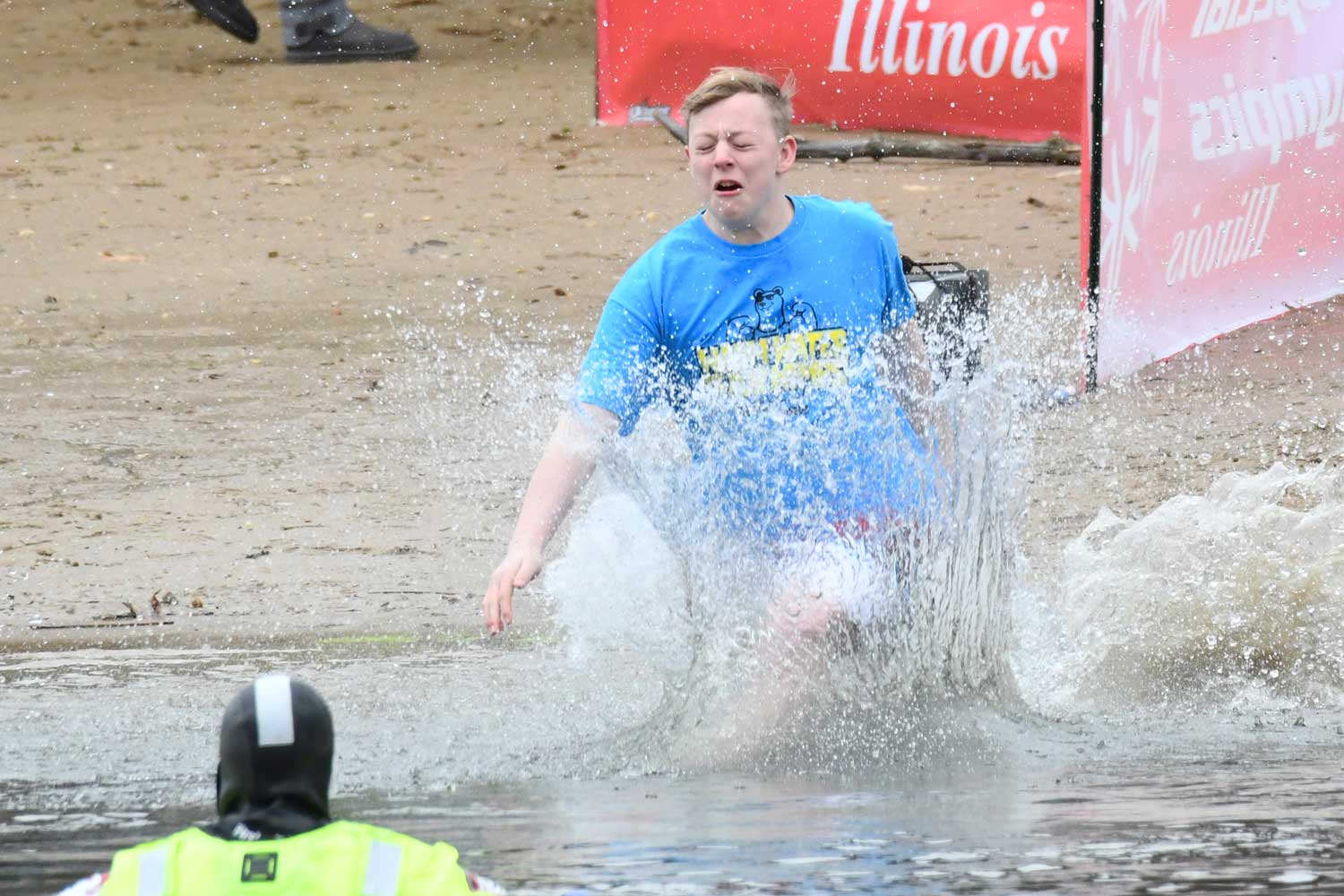 Some got splashed more than others at the Polar Plunge. (Photo by Chad Merda)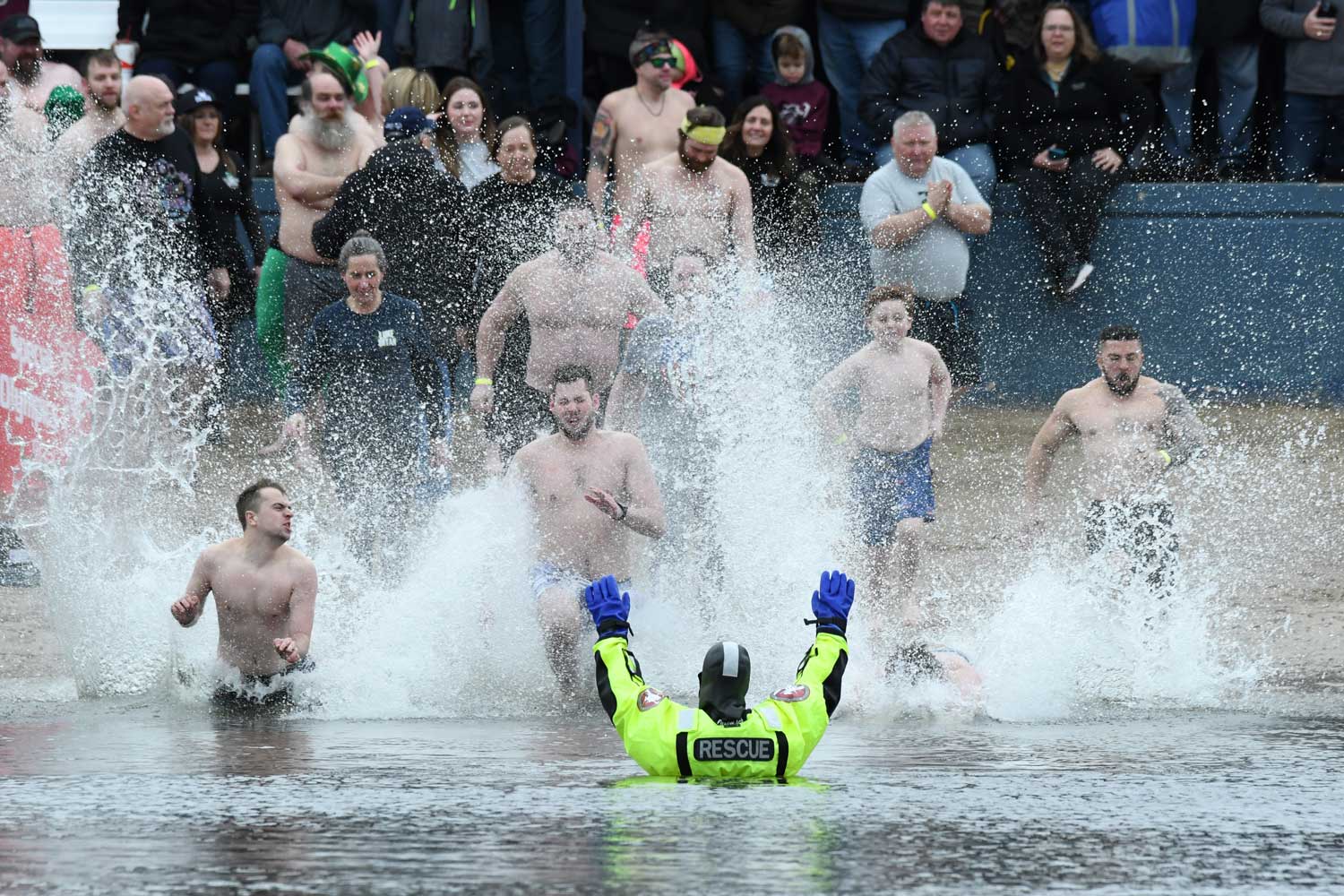 Hundreds of people participated in the Polar Plunge to raise money for Special Olympics Illinois. (Photo by Chad Merda)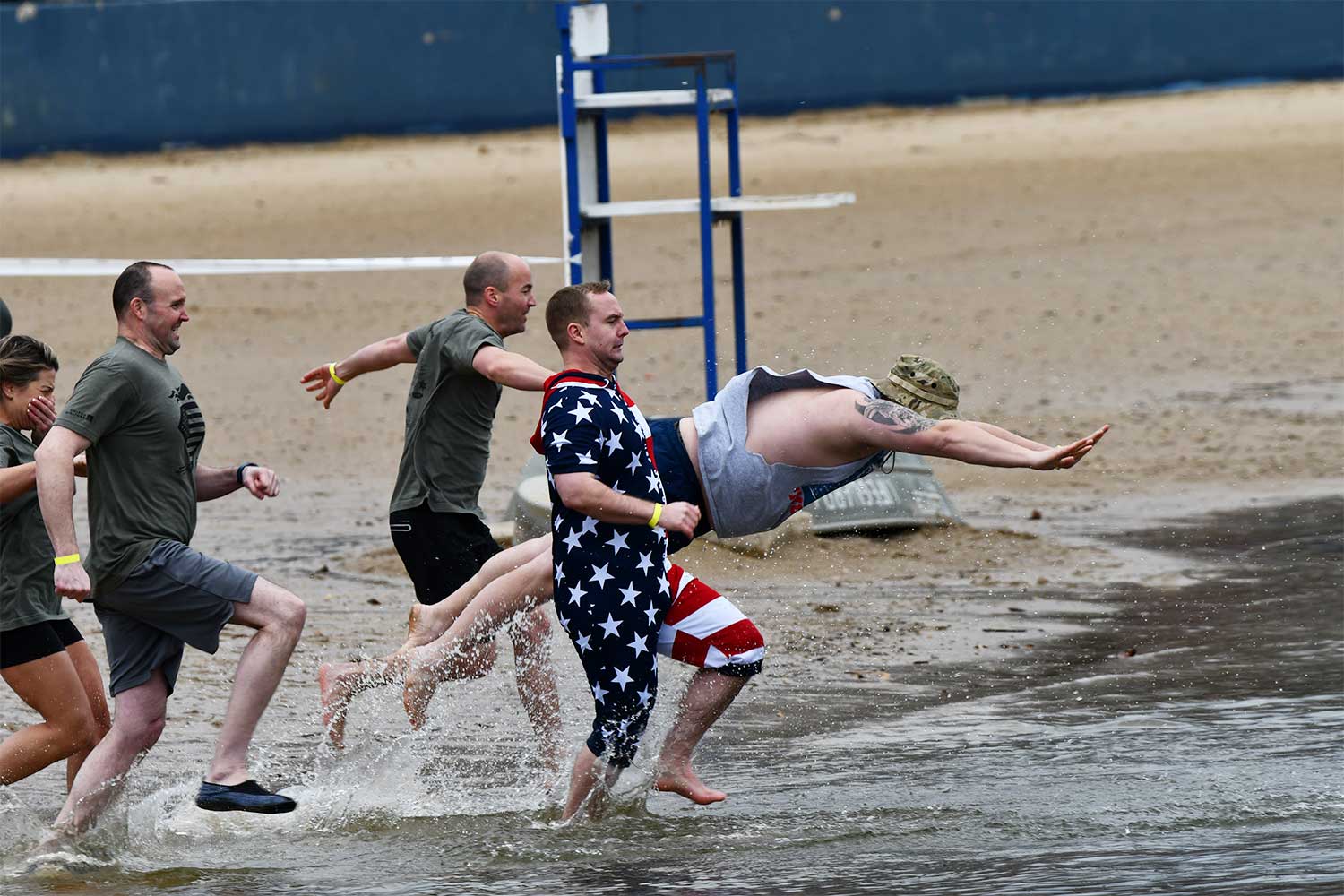 Some plunged while others dove right in at the Polar Plunge. (Photo by Anthony Schalk)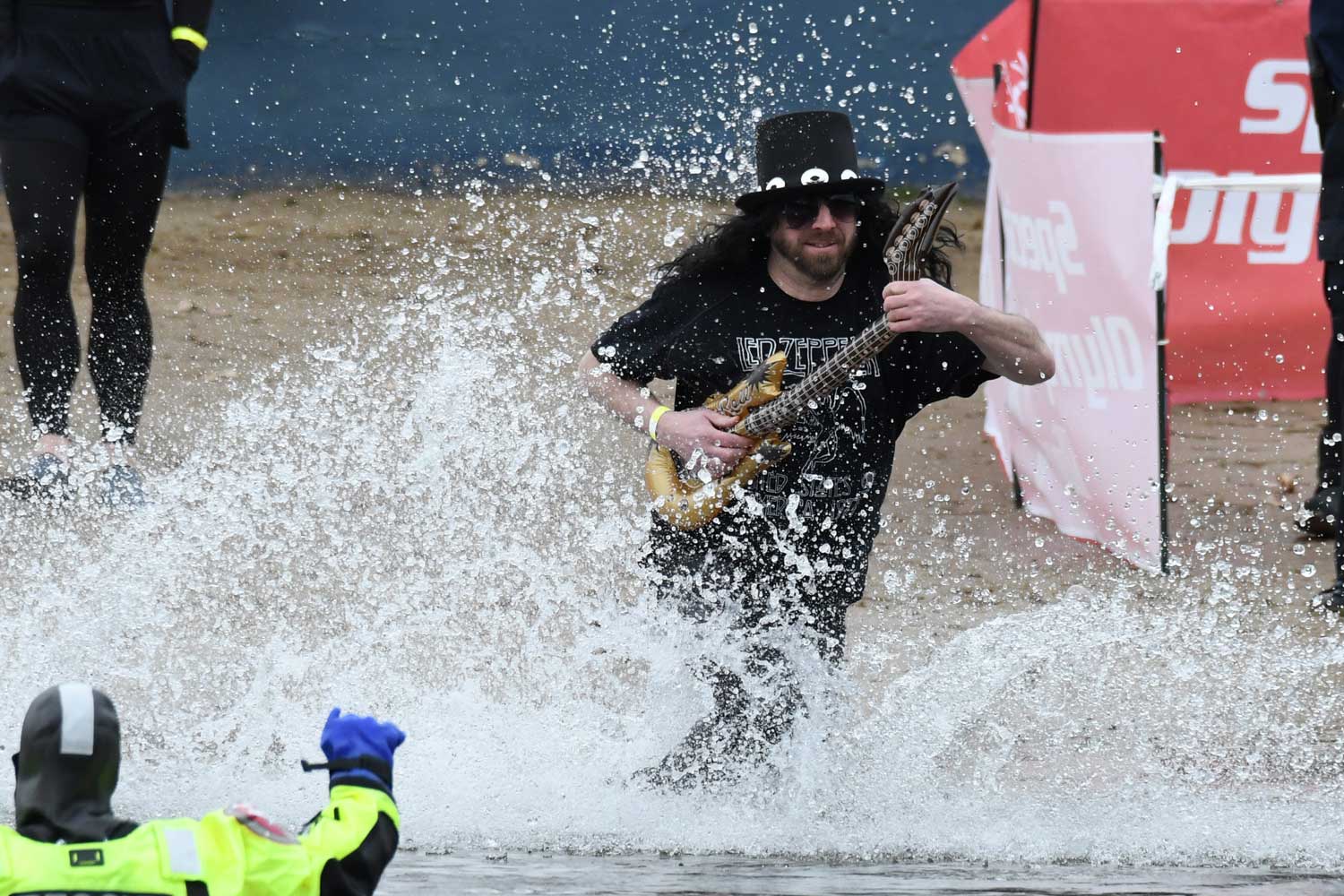 Props weren't required, but some brought them. (Photo by Chad Merda)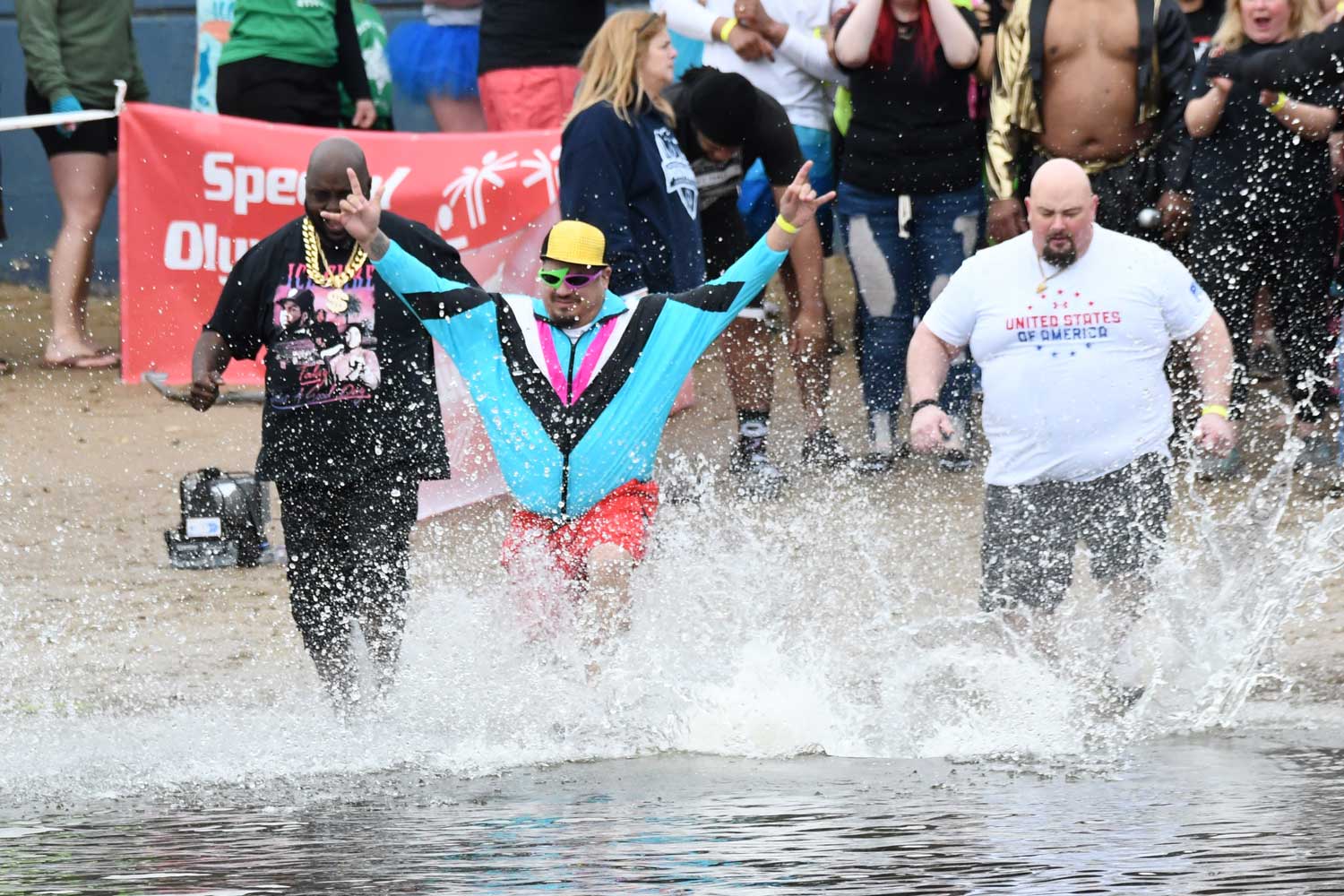 There were plenty of costumes at the Polar Plunge. (Photo by Chad Merda)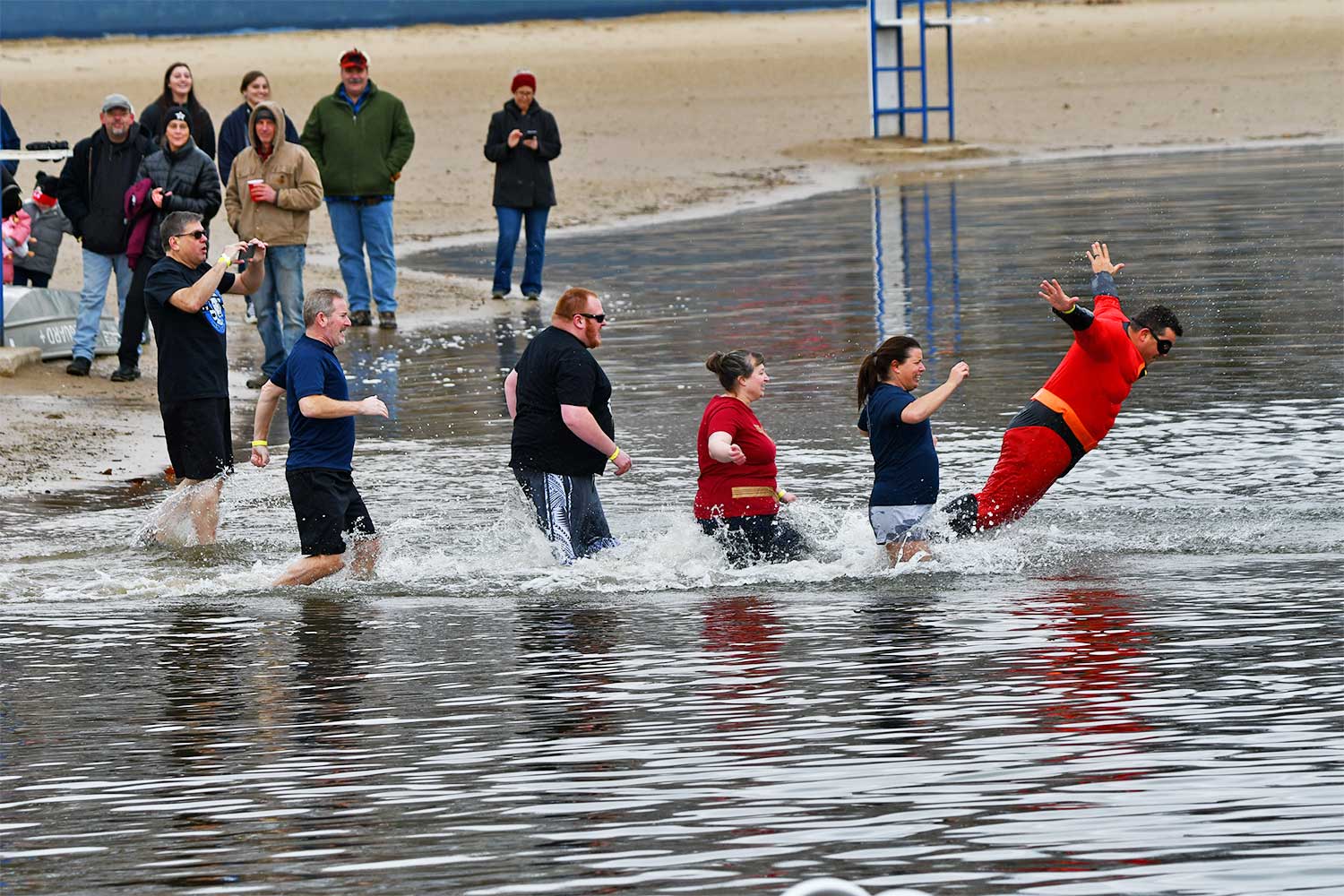 Hundreds of people participated in the Polar Plunge to raise money for Special Olympics Illinois. (Photo by Anthony Schalk)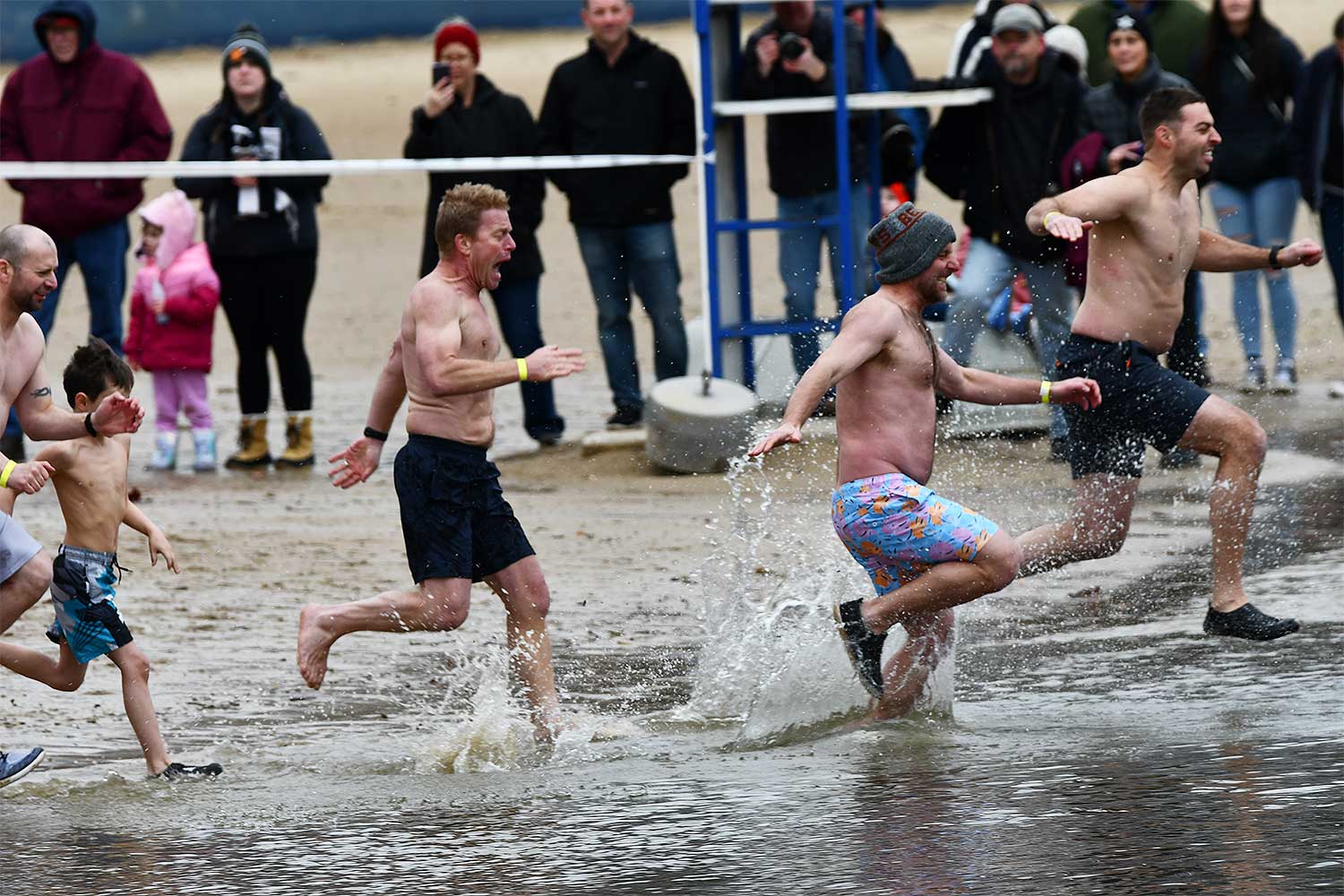 Hundreds of people participated in the Polar Plunge to raise money for Special Olympics Illinois. (Photo by Anthony Schalk)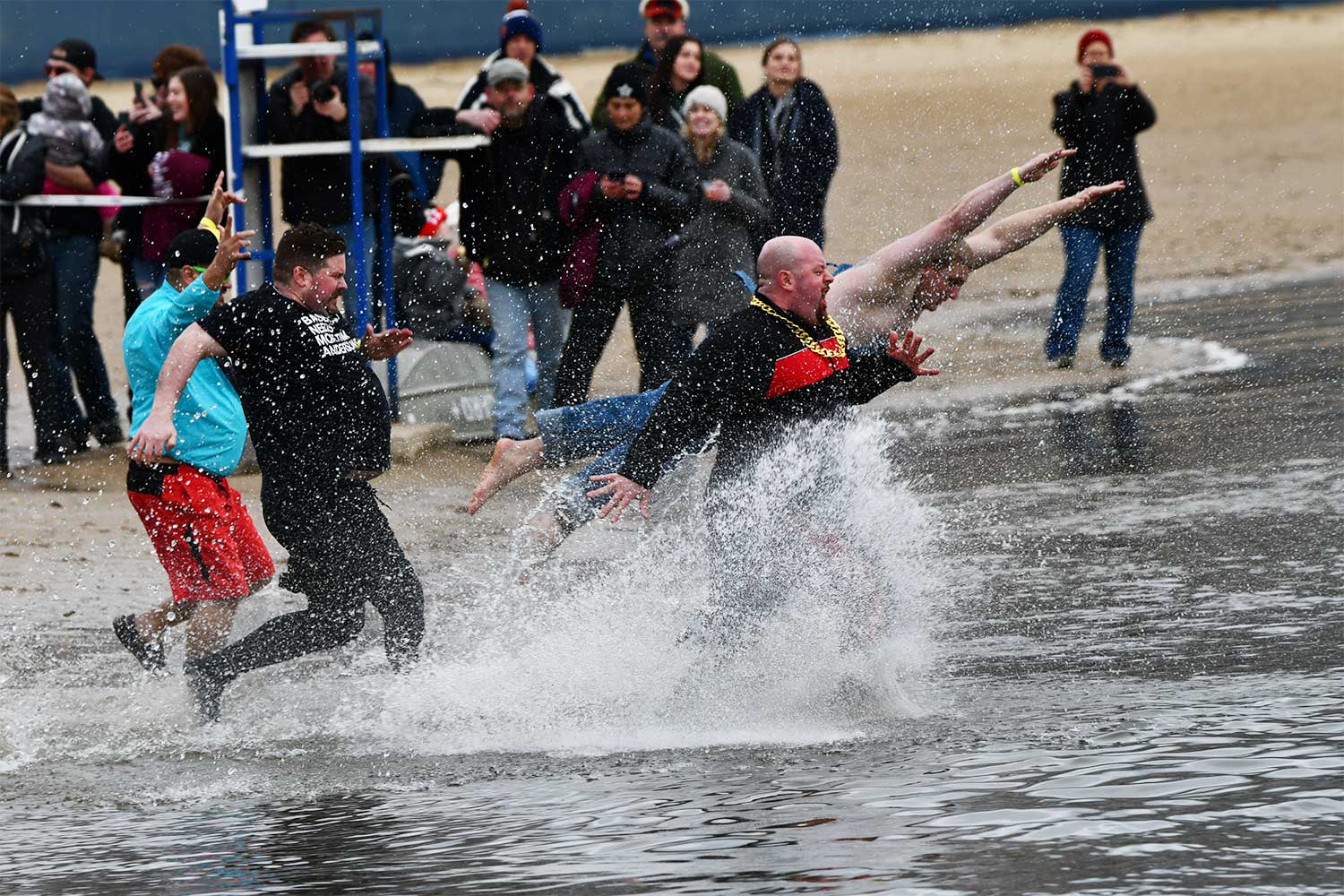 There were plenty of dramatic entries at the Polar Plunge. (Photo by Anthony Schalk)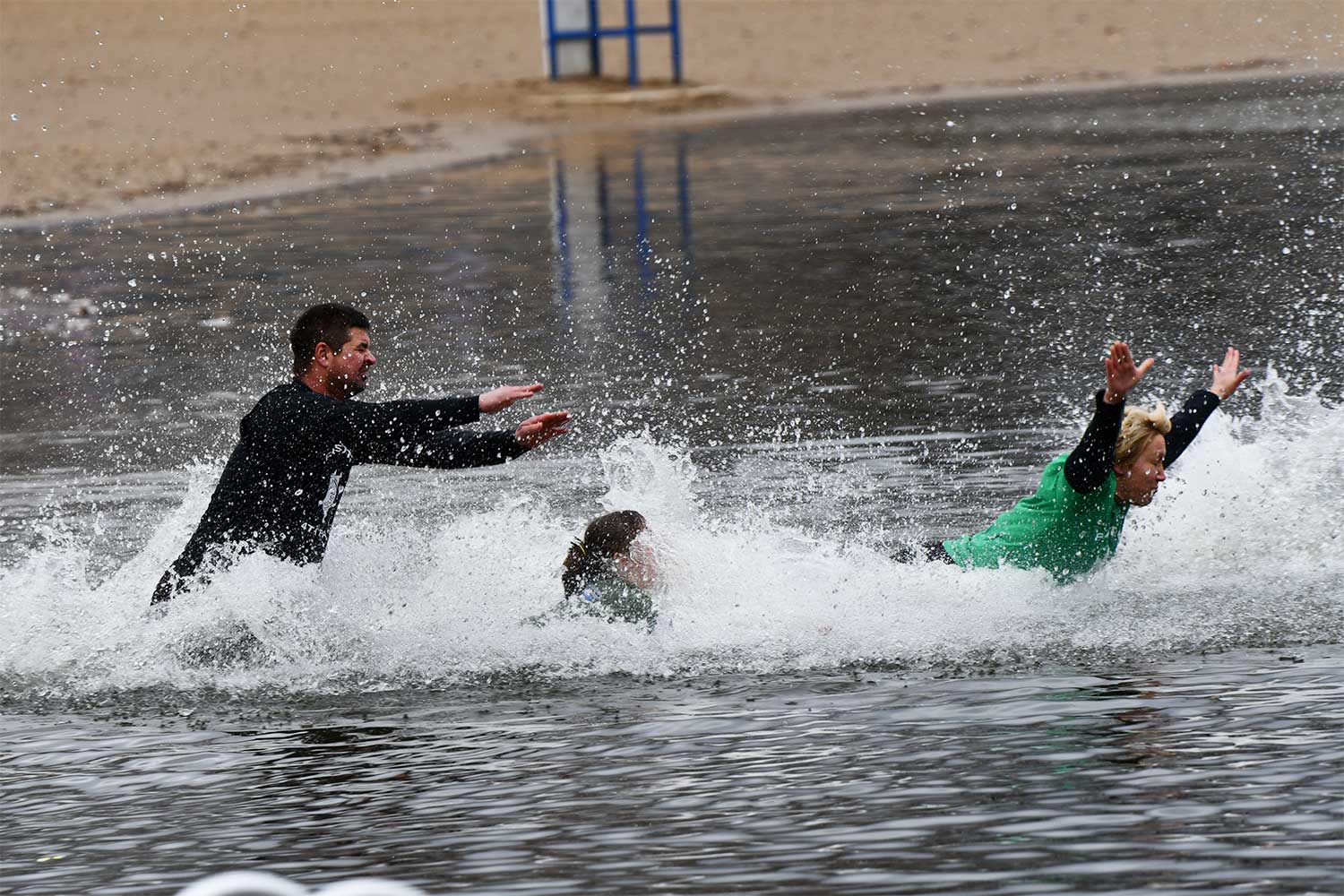 Hundreds of people participated in the Polar Plunge to raise money for Special Olympics Illinois. (Photo by Anthony Schalk)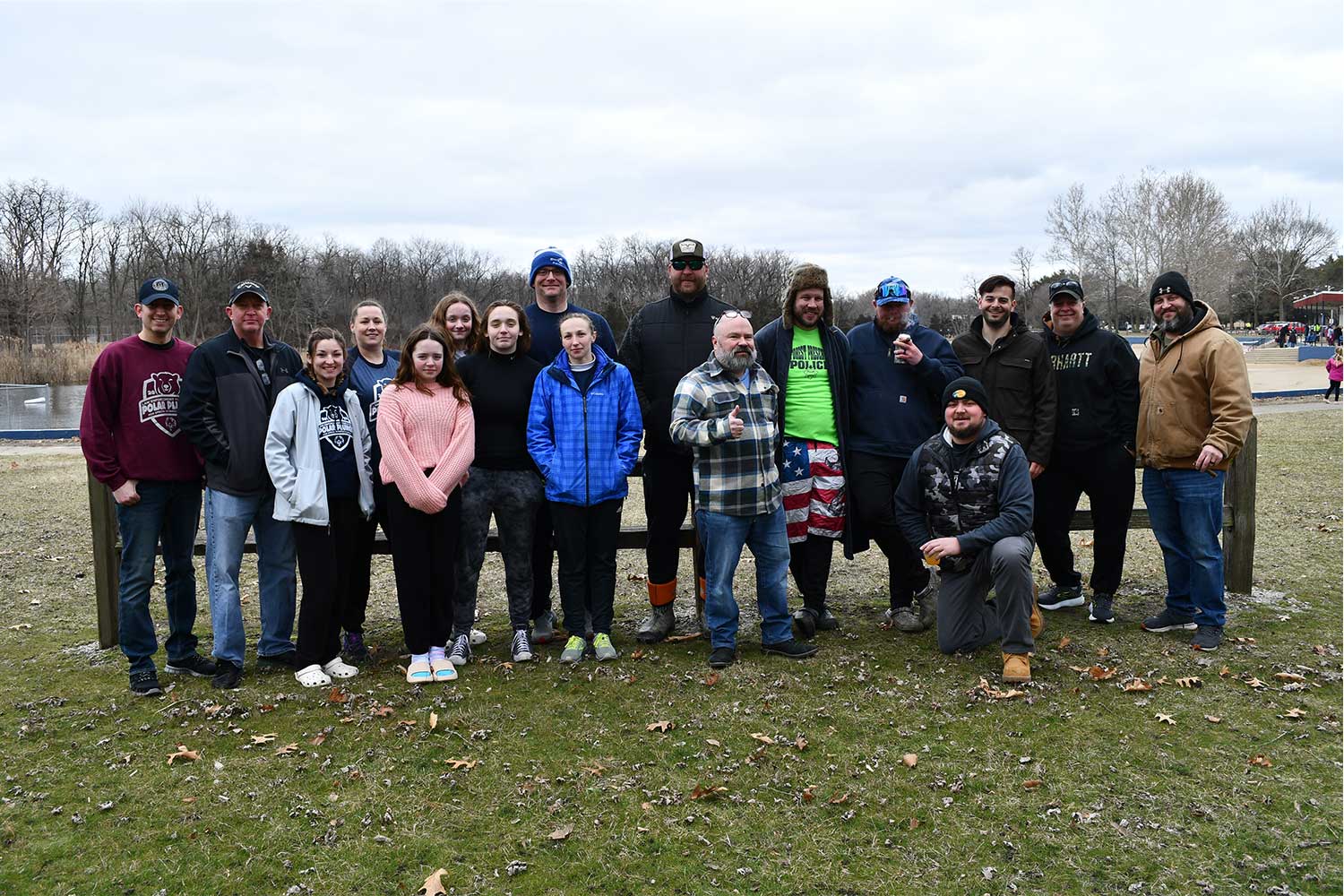 Members of the Forest Preserve police department team that participated in the Polar Plunge. (Photo by Anthony Schalk)