Nature Foundation's donations nurture Forest Preserve programs, exhibits
2/28/2022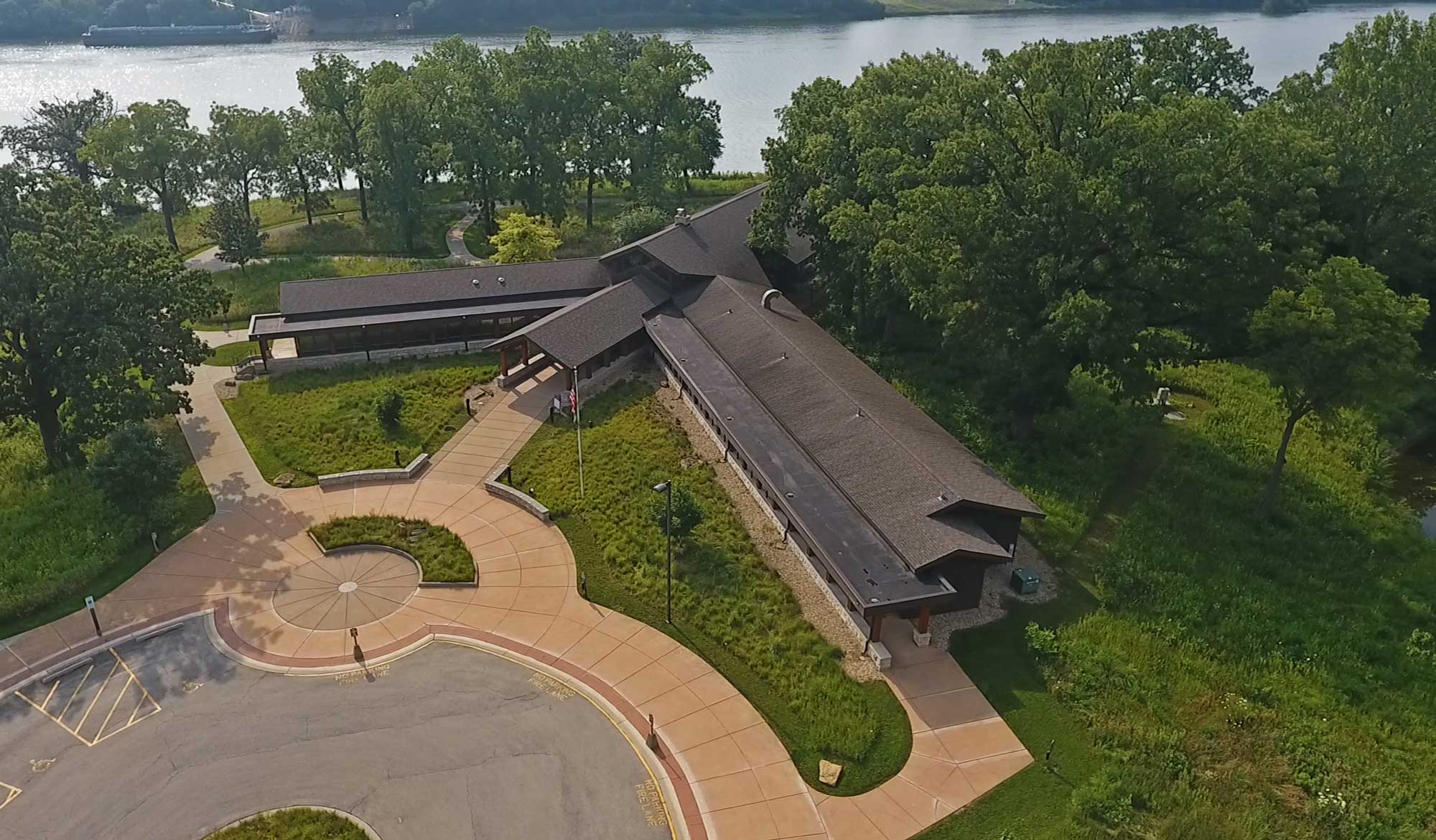 The Forest Preserve District received more than $21,000 in donations from The Nature Foundation of Will County in 2021.
The funding supported Forest Preserve nature activities, programs and exhibits that benefited thousands of preserve visitors.
According to a fundraising summary presented at the February Forest Preserve Board of Commissioners meeting:
An additional $20,000 from last year's funding was rolled into 2022 to assist in the completion of the All-Persons Interpretive Trail Project at the Forest Preserve's Four Rivers Environmental Education Center in Channahon.
In January, $45,000 in new funding was awarded to the Forest Preserve for 2022 programs, exhibits and nature work.
"We're pretty excited about these programs and projects and are deeply grateful for our donors and supporters," said Foundation Executive Director Cindy Harn at the Forest Preserve's Board meeting. "Their generosity, and this Board's commitment to public service and excellence are really why we are here today."
Harn presented the District with a check for $17,200, a portion of the 2022 funding, which will be used for: the care and feeding of the Forest Preserve's animal ambassadors; "The Way We Worked" exhibit at Isle a la Cache Museum in Romeoville; "The Buzz" nature show's monthly time slot on WJYS TV, the District's nature website for kids Willy's Wilderness.org; the Preserve the Moment Photo Contest; and the upcoming "The Preserves are for You" promotional campaign.
Forest Preserve Board President Joe VanDuyne said he and his fellow commissioners really appreciate the Foundation's efforts.
"The Forest Preserve could not provide these excellent and amazing services without the help of the Nature Foundation, so thank you so much," he said.
2021 Foundation support went to the Sculpting Wild Juried Art Contest at Plum Creek Nature Center, the National Parks Endangered Animals Quilt Exhibition at all four visitor centers, the Don't Be a Zombie Exhibit at Plum Creek, the Woods Walk program, and land stewardship and youth service programs throughout the District.
SUBSCRIBE TO OUR YOUTUBE CHANNEL
Striving for sustainability
The Foundation is continuing to grow its operation and is striving for organizational sustainability, Harn said.
The key to getting through another year of the pandemic in 2021 was being flexible, she added. The group was creative and diversified in its fundraising and communicative with donors. The year-end appeal was particularly successful and raised $36,567, up $3,000 from the previous year.
Online spring, summer and fall plant sales were expanded with pop-up sales and more than 17,500 native plants and 250 trees and shrubs were sold, netting a profit of around $30,000.
The Foundation also is building trust in the community and is receiving more legacy donations that go directly to the Forest Preserve District, Harn said.
"Donors and supporters are choosing the Foundation as a charity worthy of gifts made in memory of or in honor of a loved one," she said.
In 2022, the Foundation will seek more sponsorships; expand its volunteer opportunities; host native plant seminars and sales, both online and in-person; and offer a summer concert at Four Rivers Environmental Education Center.
​The Nature Foundation of Will County is a 501c3 charitable organization dedicated to supporting education, recreation and conservation programs that protect nature and enrich lives in Will County. Donations to the organization are tax deductible.