District launches 'The Preserves Are for You' Campaign – everyone is welcome
5/26/2022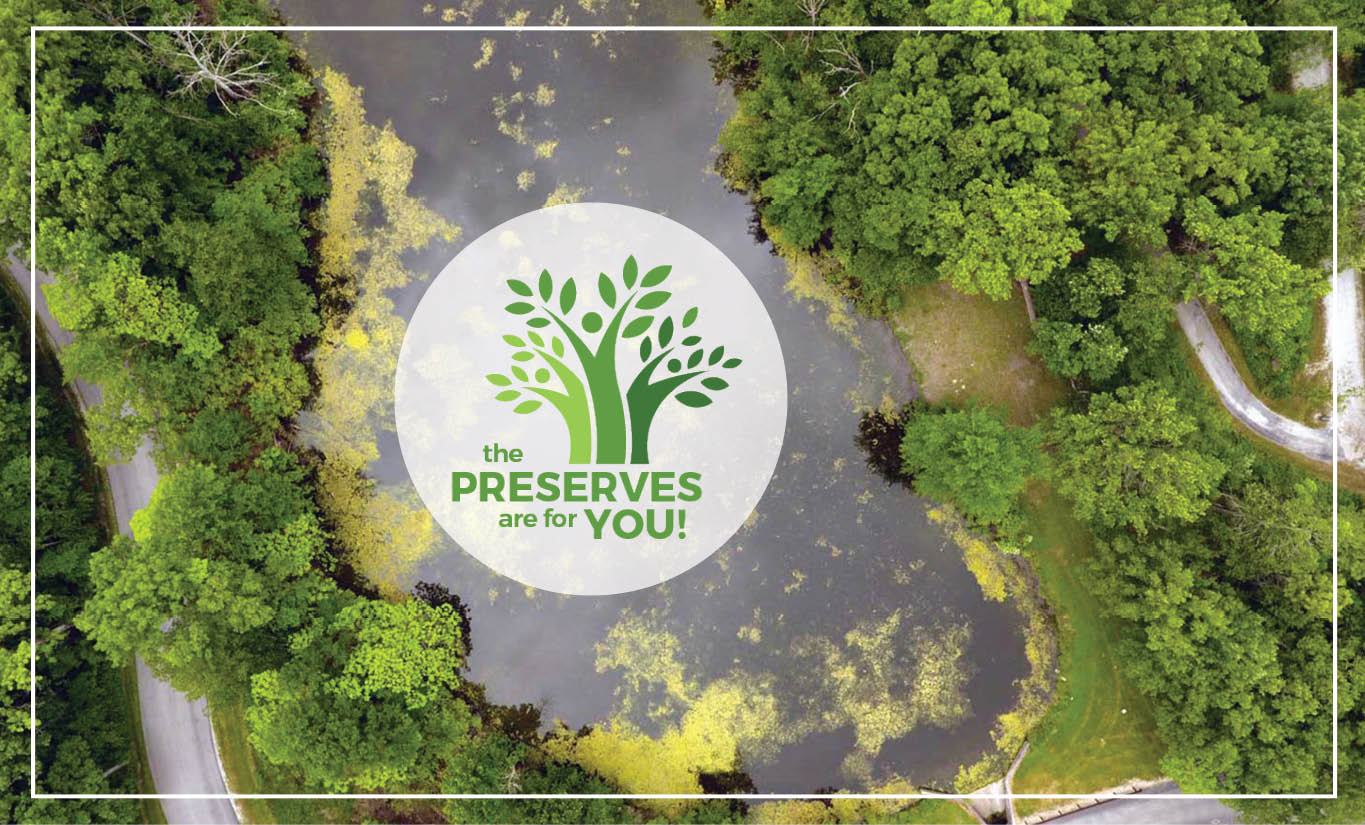 The Forest Preserve District launced a campaign in May that emphasizes a vital fact about the open space in Will County: The preserves are for you.
The "Preserves Are for You" campaign will get the message out that no matter who you are, we have a preserve, an activity or a program for you. Age, race, gender and physical abilities should be no barrier to enjoying nature.
"The District believes in the value and dignity of every person," explained Ralph Schultz, Forest Preserve executive director. "We offer programs and offerings that allow everyone to participate, regardless of background or ability, and our preserves and visitor centers are inclusive and welcoming places."
The District continues to work toward making the preserves accessible and ensuring that all feel welcome. Here are some examples:
Earlier this year, the District purchased the Hidden Oaks Nature Center in Bolingbrook. The nature center will be the Forest Preserve's most urban site. That means nature education and recreation programs will reach a larger, more diverse audience.
An all persons trail under construction at Four Rivers Environmental Education Center will include textured strips for sight impaired visitors, trailside kiosks and panels that interpret different habitats and wayfinding signs to make the site more user friendly. Both the path and signage will be on level ground for those who have mobility issues. The District is also purchasing handheld reading devices for the visually impaired and for those who are not fluent in English.
Programs for groups of varying abilities are scheduled throughout the year based on the requests that come in. For instance, a kayaking program could be scheduled for veterans with post-traumatic stress disorder or children who have suffered trauma. The programs are tailored to individual groups on a case-by-case basis.
Upgraded, accessible road crossings will be installed this summer for both the Old Plank Road and Joliet Junction trails.
The Forest Preserve pivoted to more online programming during the pandemic, and that category of programming is continuing. Presenting nature information online via Zoom webinars allows anyone to tune in and enjoy it regardless of their fitness level, abilities or location.
Safety is a priority for the District. The General Use Ordinance No. 124 features rules that keep the preserves safe for all, and the Forest Preserve District's police department enforces these rules and assists visitors to ensure everyone can have safe, fun excursions in nature.
A series of videos and stories will appear on the website and social media showing how the preserves are open to all and enjoyed in many ways.
The District has a long-range plan to develop an estimated 135 acres located east of the former Joliet Correctional Center into an urban preserve that would include 9- and 5-acre quarry ponds in an underserved area of Joliet. The state owns the land now, but the Forest Preserve is part of a coalition seeking to have the former prison property turned over to local entities for tourism, commercial and recreational opportunities.
The District is comprised of 70 preserves, 23,000 acres, 129 miles of trails, seven visitor centers, six dog parks and four fishing lakes.
"Through this campaign, we hope to introduce people who are not familiar with the Forest Preserve District to our offerings, and to remind everyone that the forest preserves are for them," Schultz said. "There is no exclusivity to visit a forest preserve or to participate in one of our programs. We encourage all people to enjoy what we have to offer. Everyone is invited."
Schultz said everyone should take the time to find a local preserve and try a new activity.
"Maybe you're a trail user, why not come out to one of our visitor centers," he said. "Maybe you like to canoe and kayak, maybe you can try one of our trails instead, biking or hiking. Take in the scenic views and enjoy nature. You will be glad you did."
SUBSCRIBE TO OUR YOUTUBE CHANNEL
Closer to home
The District is reaching out to all communities, and it strives to bring the trails and preserves closer to underserved areas, he added.
"We want to bring more of what the Forest Preserve District has to offer closer to home for all of Will County. We continue to work toward bringing our trail systems into communities and closer to neighborhoods, and to bring our forest preserve sites closer as well."
The preserves and programs are not exclusive to any one race, gender, individual or group, he said. Programs are designed to appeal to anyone from toddlers to seniors.
"In the recent past, we've tried to make our sites and our programs even more inclusive than they were before," Schultz said. "We're reaching out to new audiences, and we encourage you to reach out to us. If you have an idea for a program or other offering, contact us and let's have a discussion about it."
For more information, or to suggest ideas, call public information officer Cindy Cain at 815-722-5370 or email ccain@fpdwc.org.
The campaign is being supported by The Nature Foundation of Will County.