Nice to meet you! Campaign highlights preserve users from all walks of life
10/21/2022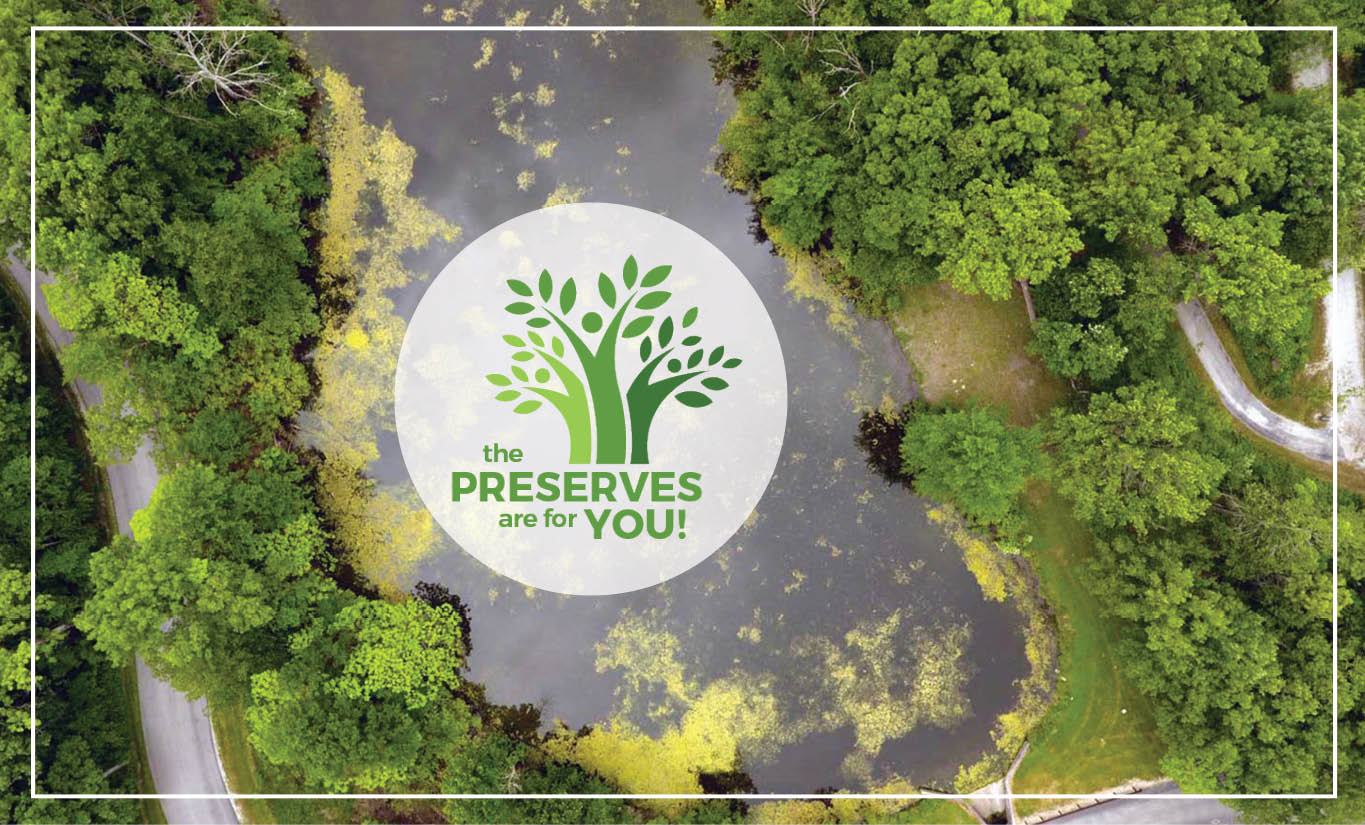 The Forest Preserve District of Will County launched a campaign this year titled "The Preserves are For You" to show that Will County's natural areas are open to all regardless of age, gender, ethnicity or abilities.
As part of the campaign, two bilingual hikes were held, one at Hadley Valley preserve and another at Lockport Prairie Nature Preserve. In addition, the Forest Preserve opened its All-Persons Trail at Four Rivers Environmental Education Center, which is also hosting Sensory Sunday programs this year for those with sensory-processing needs.
"The District believes in the value and dignity of every person," explained Ralph Schultz, Forest Preserve executive director. "We offer programs and offerings that allow everyone to participate, regardless of background or ability, and our preserves and visitor centers are inclusive and welcoming places."
Four stories published on the Forest Preserve's website and in The Compass newsletter highlighted the range of people who use and cherish the preserves for mental and physical fitness, educational purposes and camaraderie:
Finding solace in the forest
Joliet resident and social worker Lorraine Guerrero Neumayer appreciates the healing power of nature. "A lot of times, after work, I grab my dogs and we go for a walk or run, and we play, and I do it for a couple of hours," she said. "Sometimes I cry walking through the preserves. I don't listen to music, I listen to nature, and I love being able to hear frogs and birds. This gives me solace."
Read more
Dad's love of outdoor recreation shows 'anything is possible'
Born with a tumor on his spine and paralyzed since he was eight months old, Bill Bogdan of Mokena is extremely active in adaptive sports and loves nature. His lifetime of exploring the preserves, especially Hickory Creek Preserve near his home, has inspired his daughter, Hannah, to seek a career in adaptive outdoor recreation.
Read more
Leading others into nature, one step at a time
The Rev. Adrian Heath grew up on the east side of Joliet where his recreational outings were held mostly indoors. He now leads a ministry that offers free nature outings in area preserves. It's his way of helping others find the peace that nature offers.
Read more
Rugged Ramblers share a love of nature – and walking
Around 30 hikers, ages 59 to 80, belong to the Rugged Ramblers group. Members have been exploring nature in the Will County region since 2010. These semiweekly group hikes provide them with a link to nature – and each other.
Read more
The work continues
In addition to telling the stories of preserve users, the Forest Preserve also featured 12 videos highlighting different preserves and an overview of the campaign. The campaign overview video was presented in both English and Spanish as were social media posts about the many preserve options nature lovers have to explore. The videos also urged viewers to map their own adventures.
The campaign was supported by The Nature Foundation of Will County.
"Though the campaign has ended, the Forest Preserve will continue to welcome everyone to its programs, preserves and facilities," said Cindy Cain, the District's public information officer. "The work doesn't stop now."
This year, for example, upgraded, accessible road crossings have been installed on the Joliet Junction Trail and are being installed on the Old Plank Road Trail this month. The Sensory Sunday programs at Four Rivers will continue in 2023. And the District has a long-range plan to develop an estimated 135 acres located east of the former Joliet Correctional Center into an urban preserve that would include 9- and 5-acre quarry ponds in an underserved area of Joliet.
"Nature is healing and beautiful, and everyone should be able to experience it," Cain said.