'Buzz' nature show closes out 2022 with woodpeckers and a look back
12/20/2022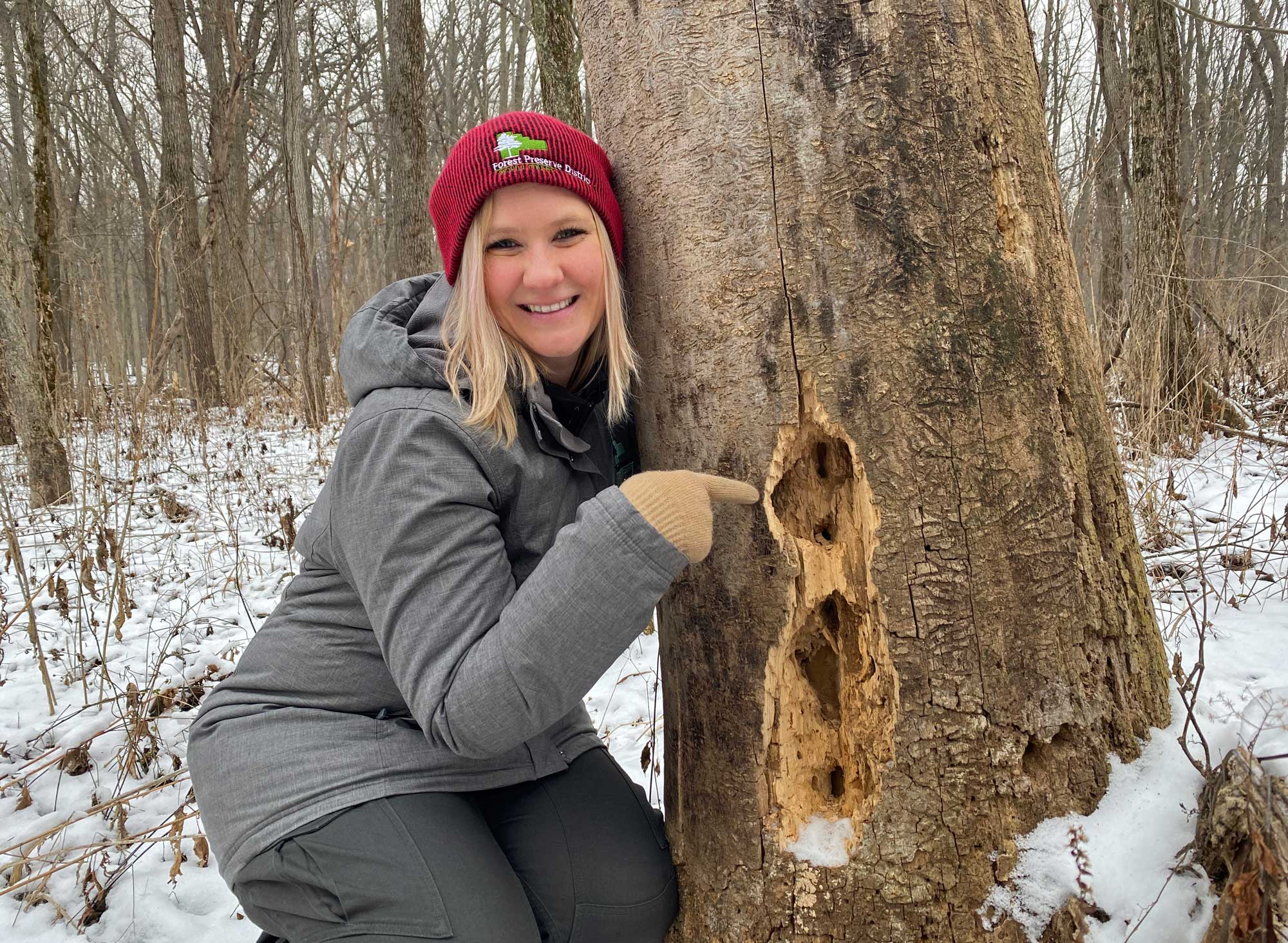 December's episode of "The Buzz," the Forest Preserve's monthly nature show, will feature woodpeckers and a wrap-up of the year's episodes.
The show will air at 8:30 p.m. Wednesday, Dec. 28, on the District's Facebook and YouTube pages. It also can be viewed at 9 p.m. Friday, Dec. 30, on WJYS TV, courtesy of funding from The Nature Foundation of Will County. Additionally, local cable stations carry the show in Joliet, Naperville, New Lenox, Romeoville and Tinley Park.
Program host Suzy Lyttle, a Forest Preserve program coordinator, said winter is always a good time to get to know birds better.
"In this episode we are going to focus on woodpeckers," she said. "They are such an iconic bird group with a special set of skills. We will discuss how and why they peck wood and drum on trees. Then we will break down who is who. Identifying woodpeckers can get confusing when they all have red heads! We will end on why they are important and how you can attract them to your backyard."
In the second segment of the show, Lyttle and Chad Merda, the Forest Preserve's digital communications manager who films all the "Buzz" episodes, will provide a recap of previous 2022 episodes.
"Because it's the last episode of the year, it is a great time to reflect on what we covered this past year," Lyttle said. "Chad will be joining me on camera to discuss all the behind-the-scenes moments you don't see in the finished shows. There was literally blood, sweat and tears this year!"
December's "Buzz" is the 30th episode of the show produced by Forest Preserve staff since July 2020. In 2021, the program won an award from The National Association of County Parks and Recreation Officials in the marketing and communications division.
View all episodes: