Crystal clear hawk close-up wins September's photo contest
10/4/2022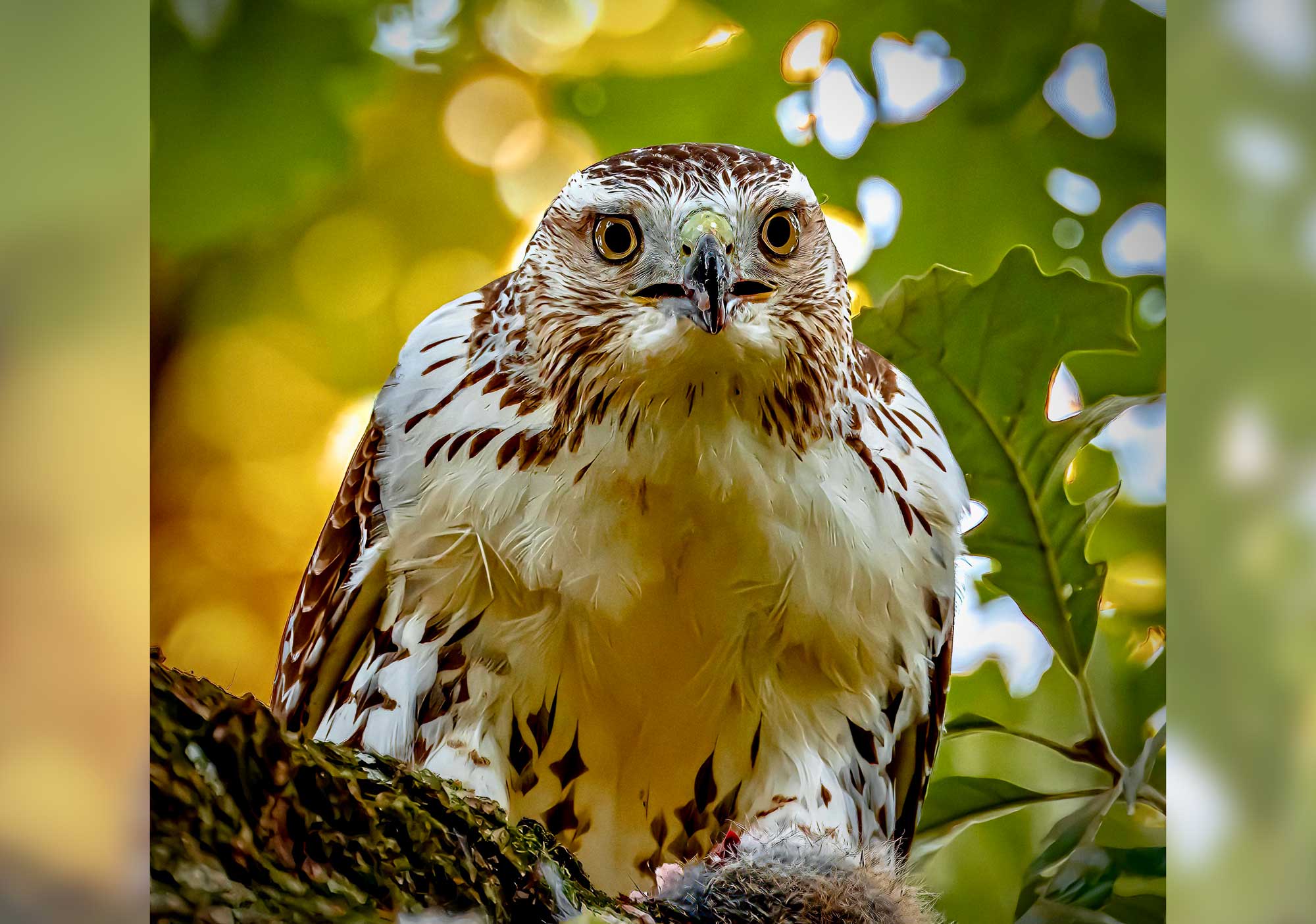 A crystal clear closeup of a red-tailed hawk netted Shorewood resident Joe Viola a win in the Forest Preserve District's Preserve the Moment photo contest.
Viola's photo won the month of September after judges selected the top five photos from submissions and members of the public chose it as the best shot of the month.
Viola snapped the photo at Hammel Woods preserve in Shorewood.
"I was pulling into the back lot by the river and saw the hawk swoop down and grab a rabbit alongside the road," he said. "I wasn't able to get my camera out the window fast enough to get a shot of it on the ground and it took off and flew into a nearby tree. I parked the truck and was able to get out and get close enough to watch and get some amazing shots of it."
The four other finalists were:
This is Viola's third monthly win, the maximum allowed for the 2022 contest. He also won the month of May with a picture of a sleeping raccoon and the month of July with a portrait of a turkey vulture.
Three more monthly winners will be chosen before the contest concludes on Dec. 31. All eight winning photos chosen since the contest began in May will then vie for overall contest honors via Facebook voting in January.
Monthly winners receive $75 MasterCard gift cards.
The top photos for 2022 will receive gift cards of $500 for first place, $250 for second place and $150 for third place. Three contest participants chosen at random will receive $75 gift cards. All prizes are funded by The Nature Foundation of Will County.
Participants must be 18 years of age or older and amateur photographers, and the photos must have been taken in the Forest Preserve District's preserves after the contest began on May 1.
To enter the contest, all you have to do is upload up to five of your best photos for consideration at the conclusion of each month. Please read all contest rules and photo upload instructions before entering the contest.
To view all photo contest entries, visit the District's Flickr account.