Chow down at three Fun & Food Trucks programs this summer in the preserves
5/22/2023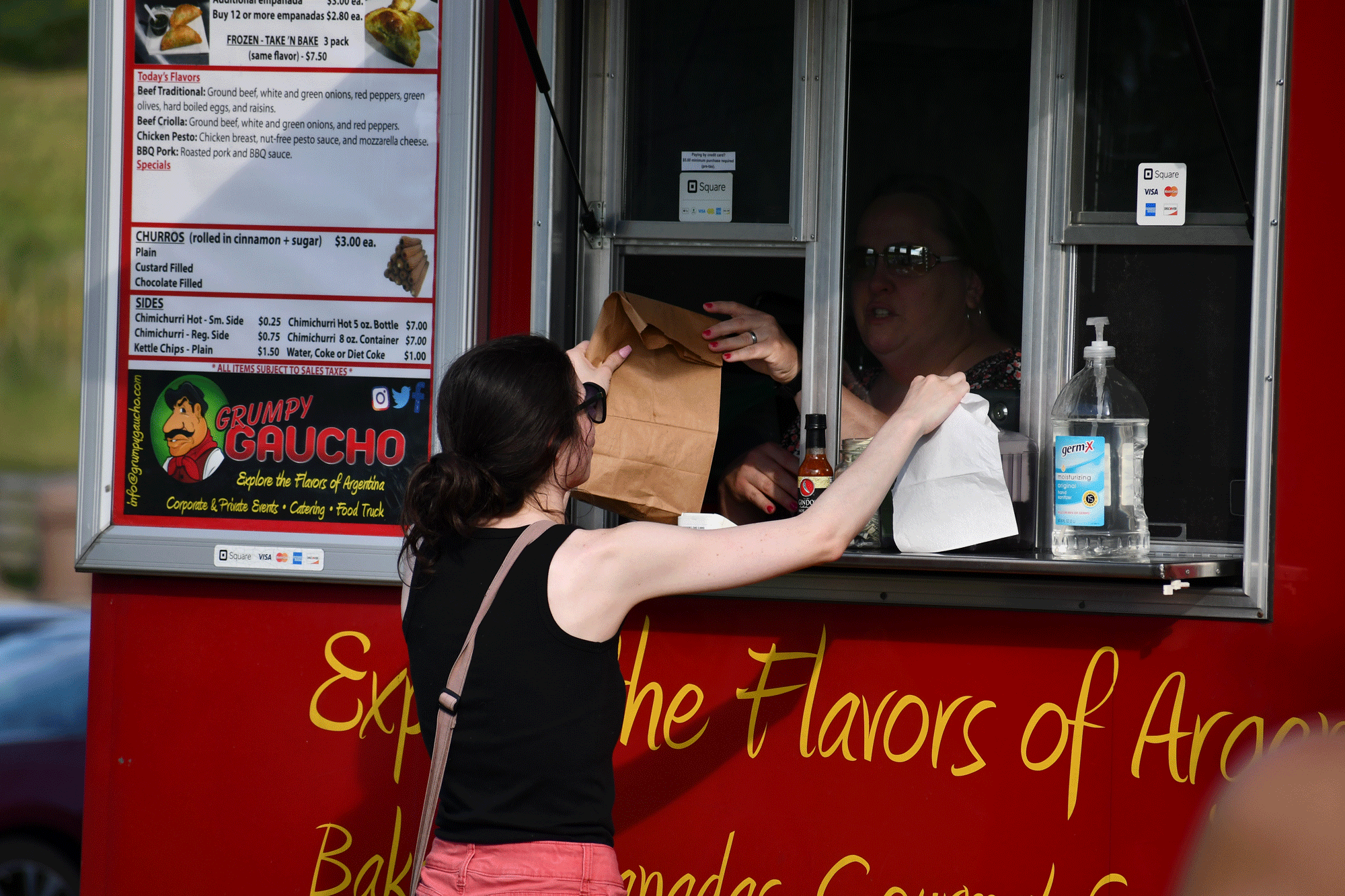 Three food truck programs are on tap at three different locations in the Forest Preserve District this summer.
The Fun & Food Trucks programs are set for 5 to 8 p.m. Fridays June 2 at Whalon Lake in Naperville, July 7 at Hammel Woods – Route 59 Access in Shorewood and Aug. 4 at Hickory Creek Preserve – LaPorte Road Access in Mokena.
The food truck programs are the perfect way to celebrate summer by grabbing a delicious bite to eat while exploring nature and taking part in free, family-friendly activities, said Jen Guest, the Forest Preserve District's recreation coordinator. Each program will feature a variety of activities.
"This year at Fun & Food Trucks we have live music at each event," Guest said. "We have some awesome musicians who will be playing tunes to set a fun mood. In addition to a bounce house and lawn games, we also will have tabletop games to play under the picnic shelter. So, bring your family and friends out for a great time while enjoying food, fun and music."
Those who attend can also stop by the information booth to get a free giveaway while supplies last.
Here are all the delicious details of each Fun & Food Truck program:
June 2, Whalon Lake: Grumpy Gaucho will serve up delicious empanadas. Tacos Maui has yummy tacos and Mexican foods and Lil' Deb's serves tasty Italian cuisine. New to the event this year is Tapville Social as a specialty beverage truck. They will have a variety of domestic and craft beers, wine and more on tap. Music will be provided by Alex Hoffer.
July 7, Hammel Woods – Route 59 Access: Crave Belly will be selling juicy burgers, hot dogs, tots and fries. Life's a Slice will dish slices of hot pizza and Grumpy Gaucho will again make an appearance at Fun and Food Trucks with authentic empanadas. Flight Deck will be on site serving ice-cold margaritas, the perfect refreshment for a hot summer night. Music will be provided by Michael C Hayes.
Aug. 4, Hickory Creek Preserve – LaPorte Road Access: Smokn' Z BBQ will be serving delicious barbecue butts, briskets and bones. Pulled pork and chicken are its specialties. Auntie Anne's will feature super tasty hot pretzel items with lots of dipping sauce options. And Lil' Deb's will be on site with tasty Italian cuisine. Jukebox Heroes will play covers of your favorite jukebox tunes.