Avoid dehydration and heat illnesses with these tips
8/23/2023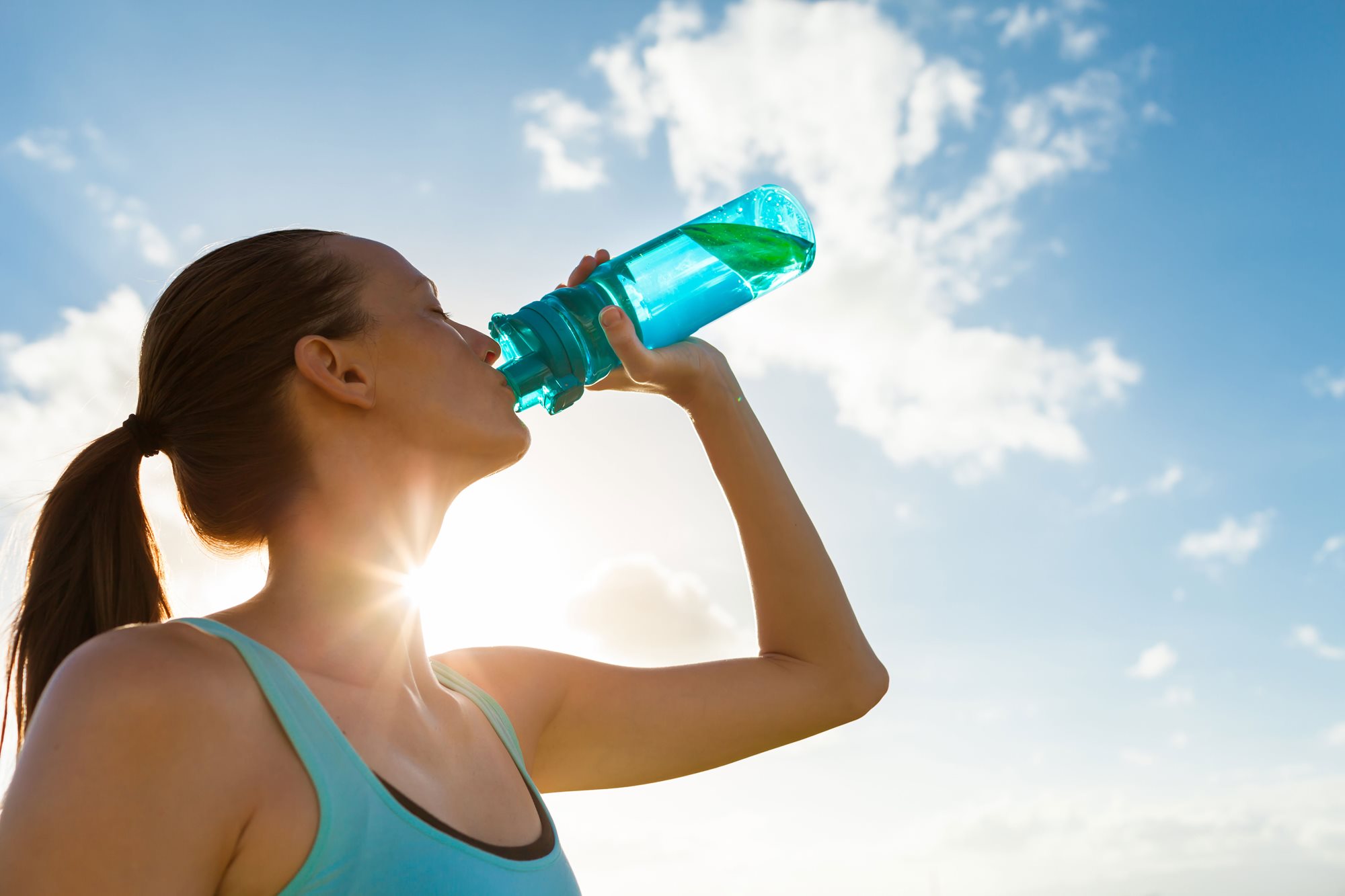 With excessive heat predicted for the next few days, it's a good time to review tips for staying safe and hydrated during such extreme conditions.
Signs of dehydration include: infrequent urination, urine that is darker in color than usual, extreme thirst, dry mouth, sleepiness or fatigue, headache, feeling dizzy or lightheaded, and confusion.
Here are five tips to staying cool and avoiding dehydration during this hot spell:
Drink about two cups of fluid two hours before outdoor activity to stay hydrated even before you step outside, WebMD advises. "If you are planning an hour-long walk or gym workout, fill a water bottle with about 16 ounces (2 cups) and take it with you."
Consume 6 to 12 ounces of fluid every 10 to 15 minutes that you are outside, according to the American College of Sports Medicine. "When you are finished with the activity, you should drink more. How much more? To replace what you have lost: at least another 16 to 24 ounces (2-3 cups)."
Wear light, loose-fitting clothing, seek shade whenever possible and avoid being outside during the hottest part of the day.
Experts agree that all you really need is water to stay hydrated. But if you are going to put in a longer workout in hot conditions, sports drinks can replace electrolytes, such as sodium and potassium, which are lost through sweating.
To play it safe, postpone outdoor activities until the worst of the heat wave passes, if possible. If you don't have access to air conditioning, check out this list of cooling centers prepared by the Will County Emergency Management Agency.
For information on avoiding heat exhaustion and heatstroke during summer months, visit the Illinois Department of Public Health's page: Hot Weather: Understanding and Preventing Heat-Related Illnesses.
And don't forget about protecting your pets. The Humane Society has a list of tips for protecting animals during excessive heat, including: never leaving your pet in a hot car, limiting exercise on hot days and providing plenty of shade and water.