Half-price 2023 dog park permits go on sale July 1
6/28/2023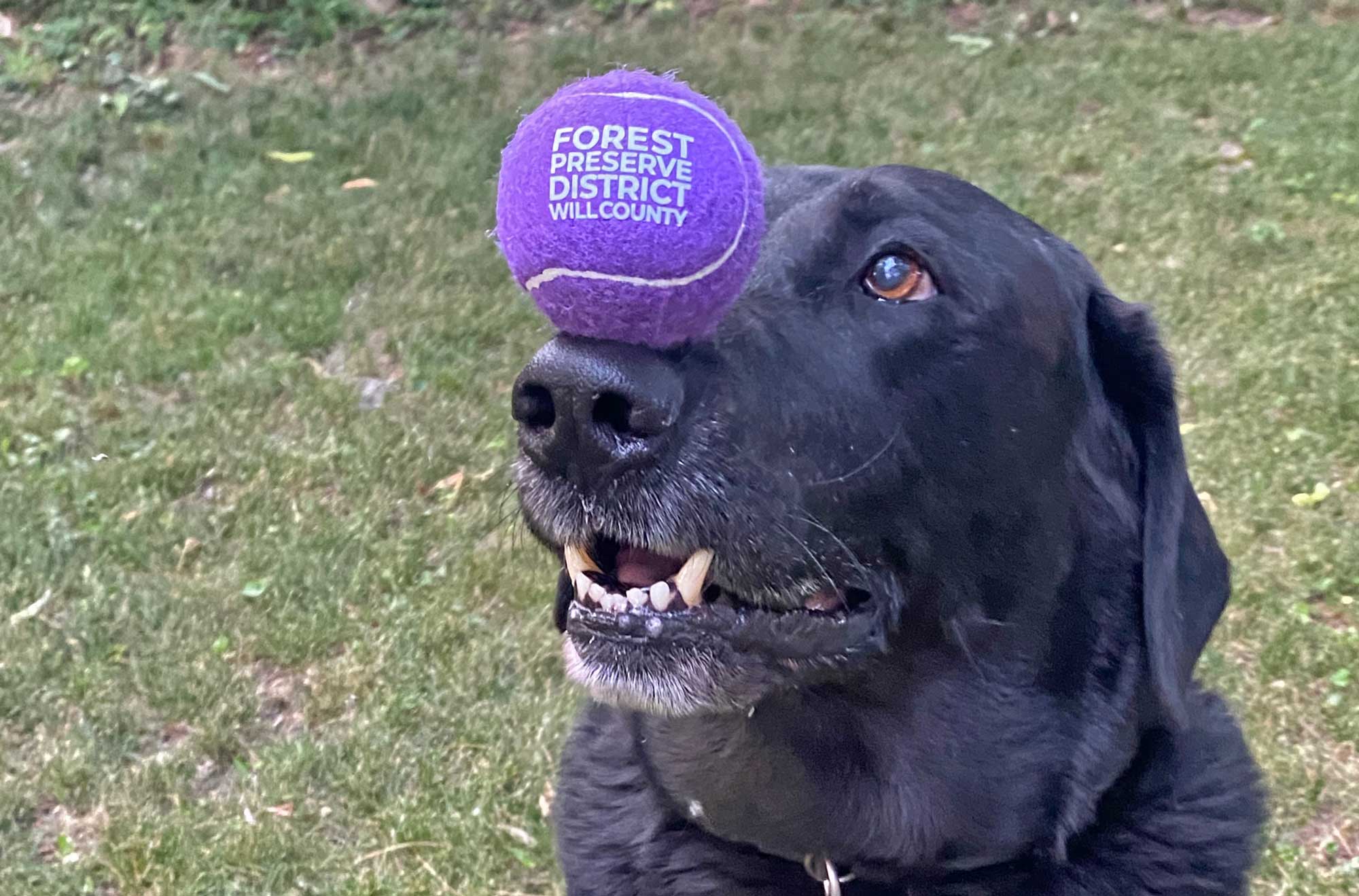 Discounted permits for the Forest Preserve District's six dog parks go on sale Saturday, July 1.
The permits are half price and good for the remainder of 2023.
The half-year permits decrease from $40 to $20 for Will County residents and from $80 to $40 for nonresidents. Seniors, veterans and active duty military get a $10 discount, so half-year passes are only $10 for residents and $30 for nonresidents. (Multiple discounts cannot be applied.)
The fees for each additional dog ($20 for residents, $30 for nonresidents) remain the same. Each dog park permit holder is allowed a maximum of three dogs.
Daily permit fees remain the same at $5 for Will County residents and nonresidents for up to three dogs.
Half-year permits can be purchased online or at one of five Forest Preserve visitor centers:
Permits also can be purchased through the mail by downloading the online dog park permit application. (Please note, all Forest Preserve District visitor centers will be closed Monday, July 3 and Tuesday, July 4, for the Independence Day holiday.)
Dog park permits are required for entry into the Forest Preserve's six off-leash dog parks located in: Forked Creek Preserve – Ballou Road Access, Wesley Township; Hammel Woods – DuPage River Access, Shorewood; Lower Rock Run Preserve – McClintock Road Access, Joliet; Messenger Marsh, Homer Glen; Plum Valley Preserve – Ballou Road Access, Crete Township; and Whalon Lake, Naperville.
A current rabies tag number and expiration date must be provided in order to purchase a dog park permit. Dogs must be at least six months of age to use the dog parks. For additional dog park rules, visit the dog park page.