Woods Walk
Event information
Fee: Free!
Age: All ages.
Contact: 815-727-8700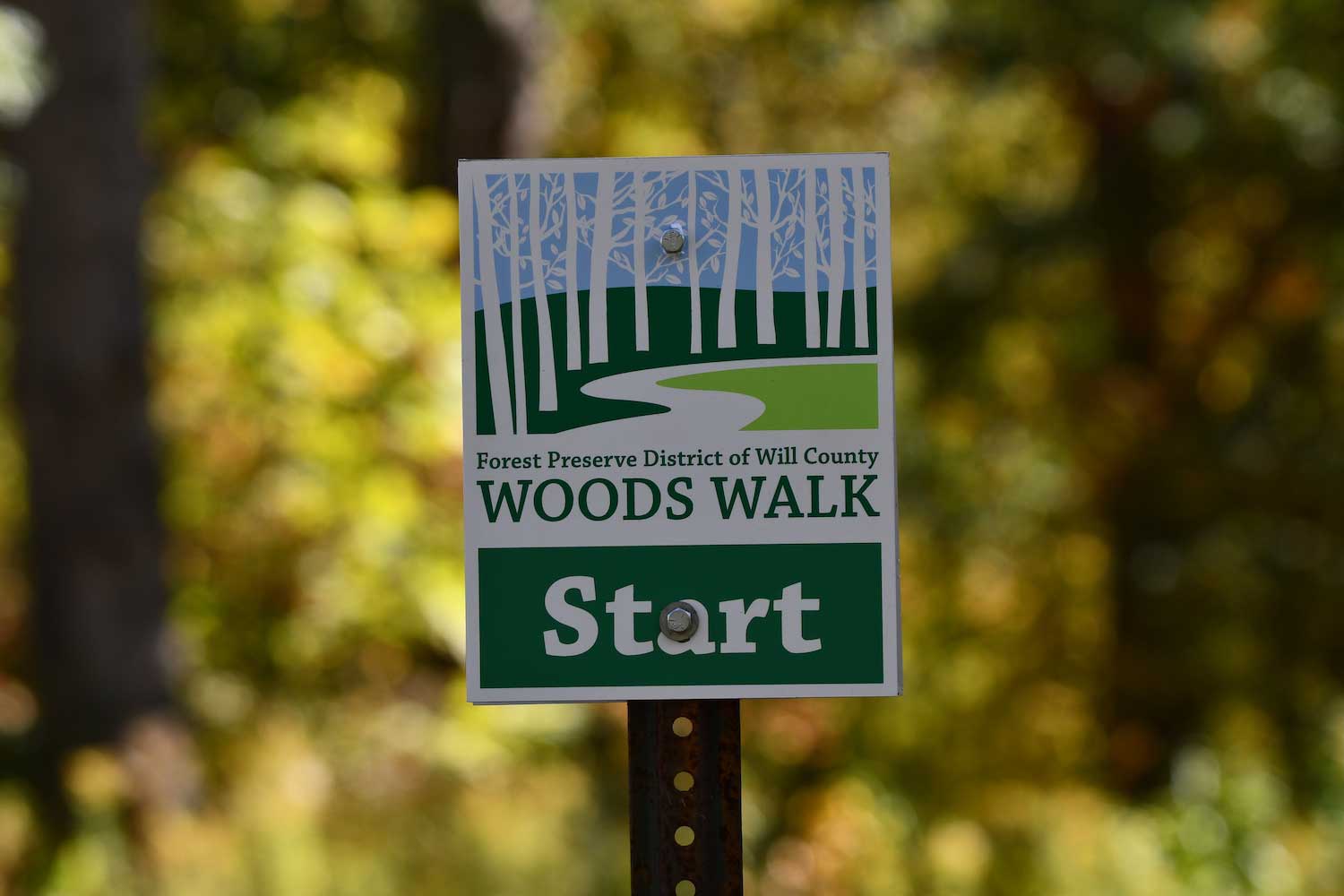 Photo by Anthony Schalk
Event details
This ongoing program runs from Friday, Sept. 1, through Thursday, Nov. 30.
Get out and get moving — it's the 21st annual Woods Walk Challenge! Experience 10 of Will County's best trails during their fall splendor. Trails range from 1.04 miles to 5.99 miles in length, and each trail offers its own unique experience.
This year's trails are as follows:
Centennial Trail: 5.99 miles
DuPage River Trail at Hammel Woods — Route 59 Access: 3.41 miles
Hickory Creek Bikeway at Hickory Creek Preserve — Hickory Creek Junction: 2.39 miles
Hidden Oaks Nature Trail/DuPage River Trail at Hidden Oaks Preserve: 2.77 miles
Monee Reservoir Nature Trail at Monee Reservoir: 2.23 miles
Scout Trail/Oak Ridge Trail at Goodenow Grove Nature Preserve: 1.04 miles
Spring Creek Greenway Trail at Hadley Valley — Gougar Road Access: 2.55 miles
Spring Creek Greenway Trail at Messenger Marsh: 1.9 miles
Trail of the Old Oaks at McKinley Woods — Frederick's Grove: 1.05 miles
Wauponsee Glacial Trail at Forked Creek Preserve — Ballou Road Access: 4.5 miles
Bring your binoculars, field guides and a camera. Don't forget to log your walks as you go. To participate, download your Woods Walk hiking guide online or pick it up at any of five visitor centers: Four Rivers Environmental Education Center in Channahon, Hidden Oaks Nature Center in Bolingbrook, Isle a la Cache Museum in Romeoville, Plum Creek Nature Center in Crete Township and Sugar Creek Administration Center in Joliet. New this year is the ability to track and log walks easily and conveniently using the Goosechase app starting on Sept. 1. Get the app, then search for the Will County Woods Walk Challenge.
Complete seven of the 10 Woods Walk trails and receive a 2023 Woods Walk hiking medallion. The deadline to submit a completed travel log to receive a medallion is Sunday, Dec. 31.
Funding for Woods Walk has been generously provided by The Nature Foundation of Will County.
SUBSCRIBE TO OUR YOUTUBE CHANNEL
Event requirements
No registration is required.
Trails included in the program are asphalt, limestone or natural surfaces across uneven terrain. Anyone who requires an auxiliary aid or service to participate in this program should mention their request when registering, or submit a request online no later than 48 hours before the program.