Unplug Illinois: Dip Netting
Event information
Date: Saturday, July 9, 2022
Time: 11:00 a.m. to 2:00 p.m.
Fee: Free!
Age: All ages.
Contact: 815-886-1467
Location: Isle a la Cache Museum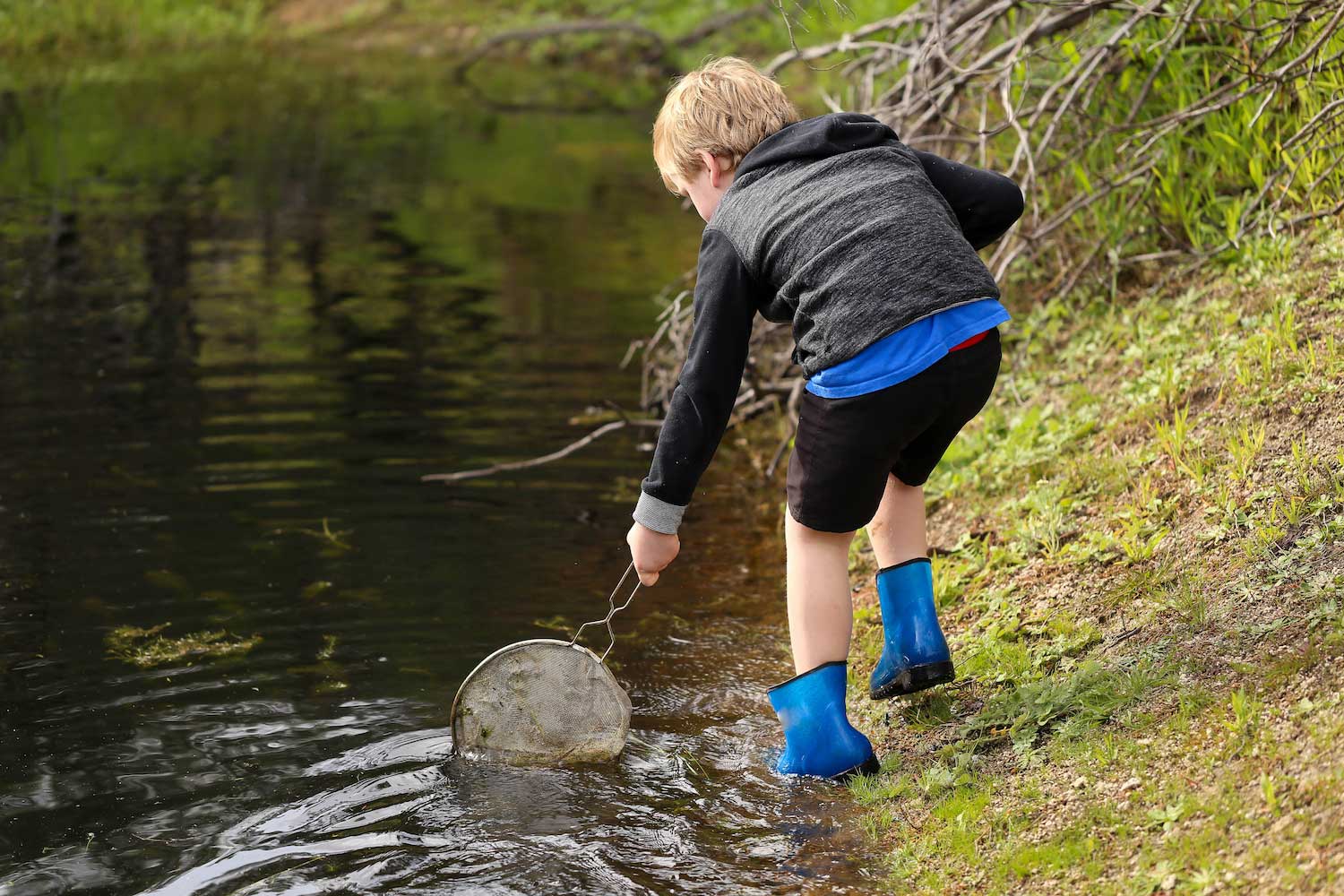 Photo via Shutterstock
Event details
Unplug Illinois is an initiative of the Illinois Parks and Recreation Association to "unplug" from our electronic devices and get outdoors! In the spirit of unplugging, stop by Isle a la Cache's lagoon to get a hands-on look at what's in our rivers. We will use nets to scoop aquatic critters and then take a closer look at them with viewing containers. We may even catch a frog or two.
Dipping nets and viewing containers will be provided. All animals will be released back into the river. Please dress in clothes and shoes that can get wet and dirty.
This is a drop-in program; come any time between 11 a.m. and 2 p.m.
Event requirements
No registration required.
This event takes place outdoors on uneven, natural terrain. Anyone who requires an auxiliary aid or service to participate in this program should call 815.886.1467, or submit a request online no later than 48 hours before the program.