Soup-er Bowl Hike to the Bridge
Event information
Date: Saturday, February 10, 2024
Time: 11:00 a.m. to 1:00 p.m.
Fee: Free!
Age: Ages 7 or older.
Contact: 708-946-2216
Location: Plum Creek Nature Center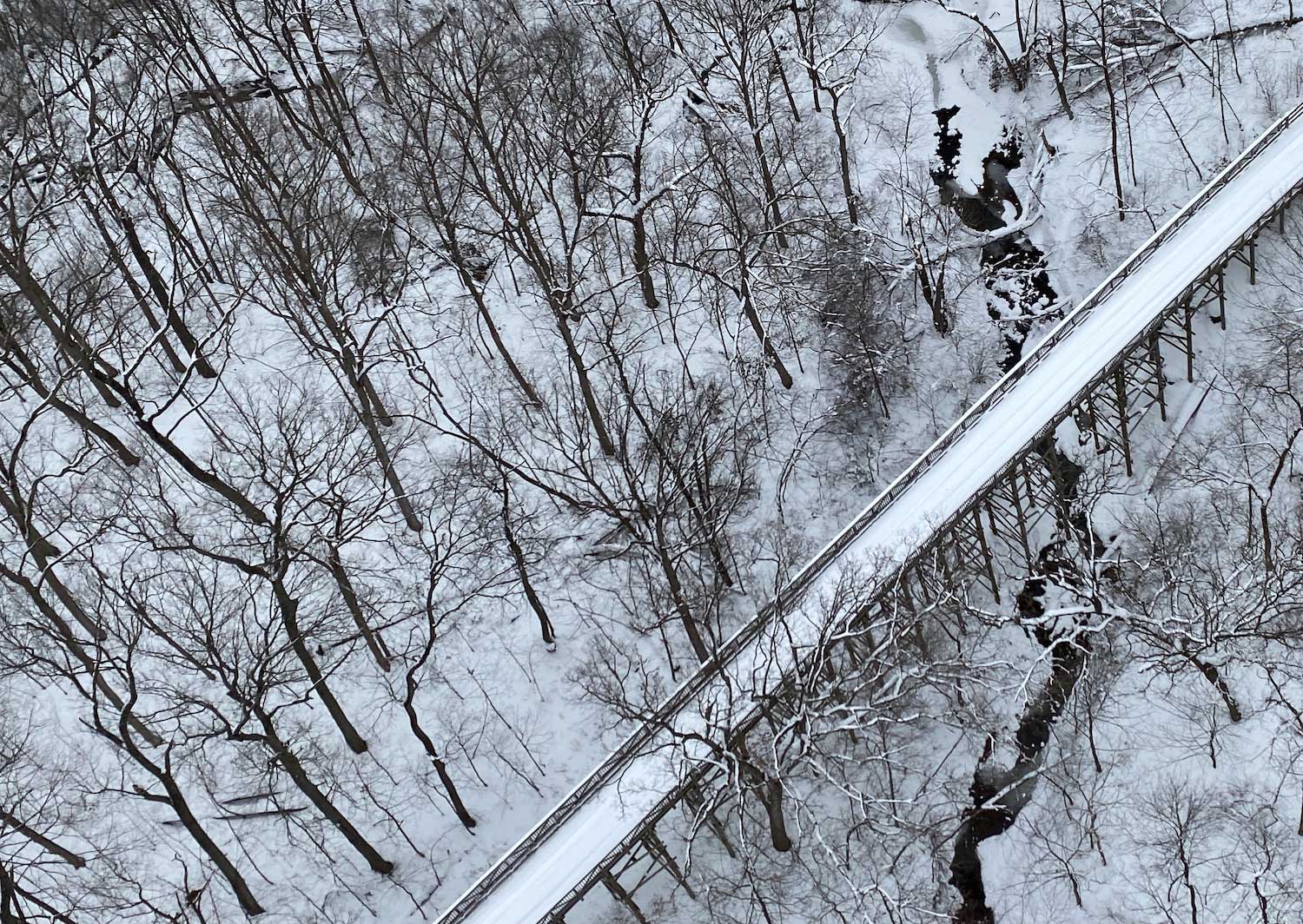 Photo by Chad Merda
Event details
It's Super Bowl weekend! Kick off the fun Saturday with a hike, a campfire and a soup-er bowl of your favorite comfort food! Lace up your hiking boots, bring your favorite bowl and a can of soup or chili (non-cream only).
You'll want a camera to review the play. We will have two pots on the fire – are you team soup or team chili? We'll let it simmer over an open flame while we set out for a brisk hike to the famous big bridge! We'll take a timeout then head back to the fire to huddle up and enjoy a hot bowl of soup or chili to wind down the clock. Don't fumble the chance for this fun winter workout! Score the extra point by bringing a second can for the Crete Food Pantry.
Event requirements
Registration required by Friday, Feb. 9: 708-946-2216.
Given the nature of the program, dietary restrictions cannot be guaranteed. Snowshoe rentals will be available for the hike if there is adequate snow.
The hike will be approximately 3 miles round trip on crushed limestone. Please dress for the weather and use caution while walking outdoors as snow and ice may be present on the paths and in the parking lot. Anyone who requires an auxiliary aid or service to participate in this program should mention their request when registering, or submit a request online no later than 48 hours before the program.