Singing Bird and the Importance of Native American Women in Illinois History
Event information
Date: Saturday, March 18, 2023
Time: 1:00 p.m. to 2:00 p.m.
Fee: Free!
Age: Ages 18 and older.
Contact: 815-886-1467
Location: Isle a la Cache Museum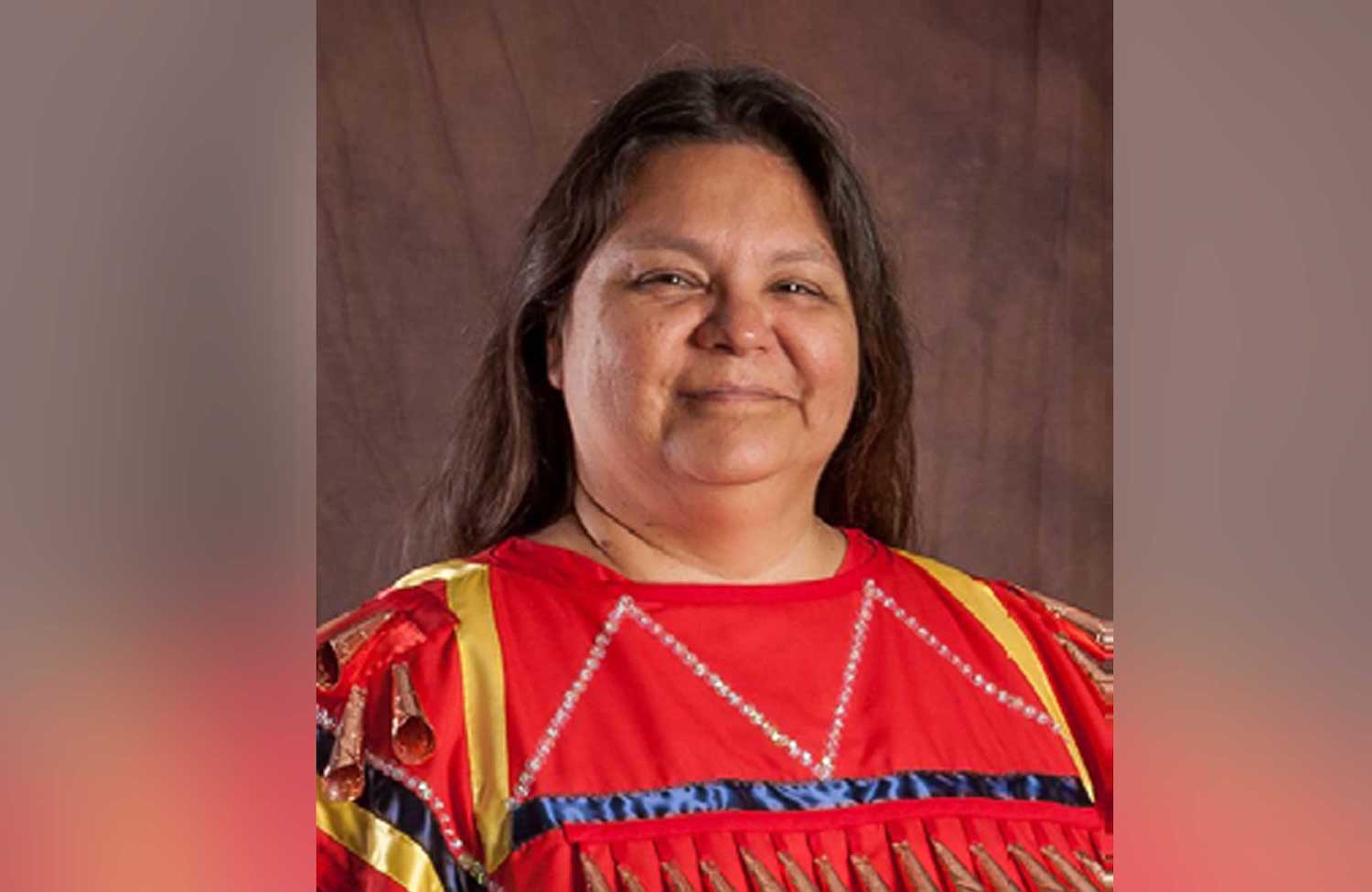 Photo courtesy of Illinois Humanities
Event details
Meet Illinois Humanities Road Scholar Kim Sigafus, an award-winning Ojibwa author. Dressed in her native regalia, Sigafus will be giving a history of the natives in Illinois with a focus on native women, or what was considered "The Hidden Half." Her primary focus will be women such as Singing Bird (Blackhawk's wife) and Hononegah. Sigafus will bring the audience into these women's day-to-day lives, including courting, marriage and child-rearing. Sigafus will also talk about the women's role in their husbands' lives and how those lives affected the history of Illinois.
Sigafus will bring native items that women would have used in their daily lives and discuss the role women played within the family unit. The audience will be able to pick up and view the items, learn native language and music, and get the chance to play the drum in this interactive experience.
Illinois Humanities is supported in part by the National Endowment for the Humanities and the Illinois General Assembly (through the Illinois Arts Council Agency), as well as by contributions from individuals, foundations and corporations. Any views, findings, conclusions or recommendations expressed by speakers, program participants or audiences do not necessarily reflect those of the NEH, Illinois Humanities, IACA, our partnering organizations or our funders.
Event requirements
Registration required by Thursday, March 16: 815-886-1467.
Isle a la Cache Museum is an accessible facility. Anyone who requires an auxiliary aid or service to participate in this program should mention their request when registering, or submit a request online no later than 48 hours before the program.