Shooting Star Perseids Paddle
Event information
Date: Friday, August 12, 2022
Time: 7:00 p.m. to 9:00 p.m.
Fee: $20 per person.
Age: Ages 21 or older.
Contact: 815-722-4121
Location: Whalon Lake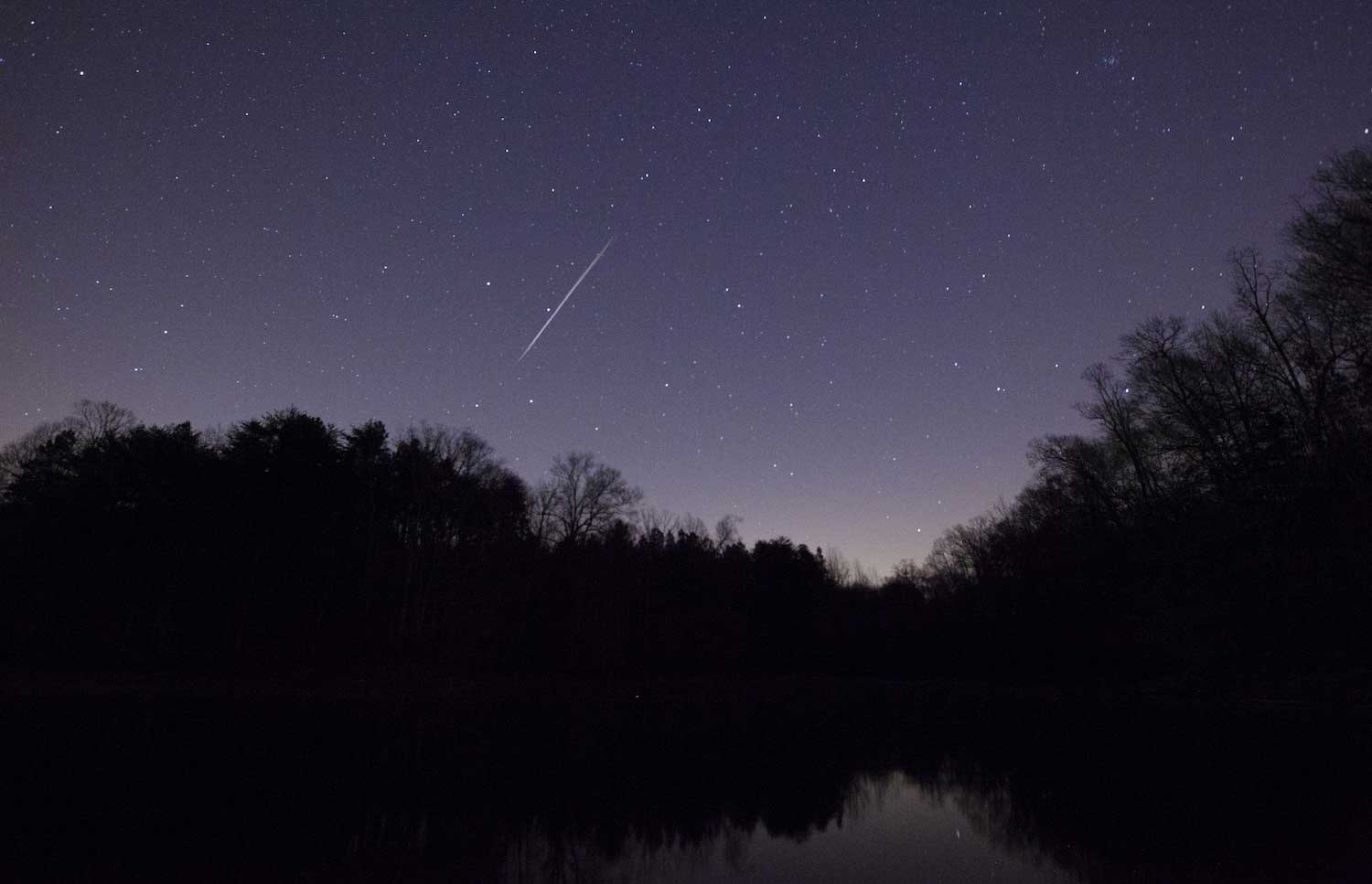 Photo via Shutterstock
Event details
Enjoy a perfect evening on the waters of Whalon Lake while the peak of the Perseids meteor shower dazzles overhead. Watch the sunset and listen to the natural sounds as they evolve from day into night. You might even get lucky and catch some shooting stars. Once off the water, bring your drink of choice (beer and wine only, please, for alcoholic beverages) and enjoy it around a campfire with s'mores.
All equipment is provided. Personal kayaks are welcome. Wear clothing that can get wet, including water shoes or old gym shoes.
We offer private, one-on-one instruction. If interested, call 815-722-4121.
VIEW ALL UPCOMING PADDLING PROGRAMS
Event requirements
Registration required by Friday, Aug. 12: 815-722-4121.
This is a recreational, noninstructional program. Prior paddling experience is strongly recommended.
The natural surface launch area is easily accessible by a paved path from the parking lot. Anyone who requires an auxiliary aid or service to participate in this program should mention their request when registering, or submit a request on-line no later than 48 hours before the program.