Recycle Your Bicycle at Hidden Oaks
Event information
Date: Saturday, September 17, 2022
Time: 8:00 a.m. to 7:00 p.m.
Fee: Free!
Age: All ages.
Contact: 815-722-4121
Location: Hidden Oaks Nature Center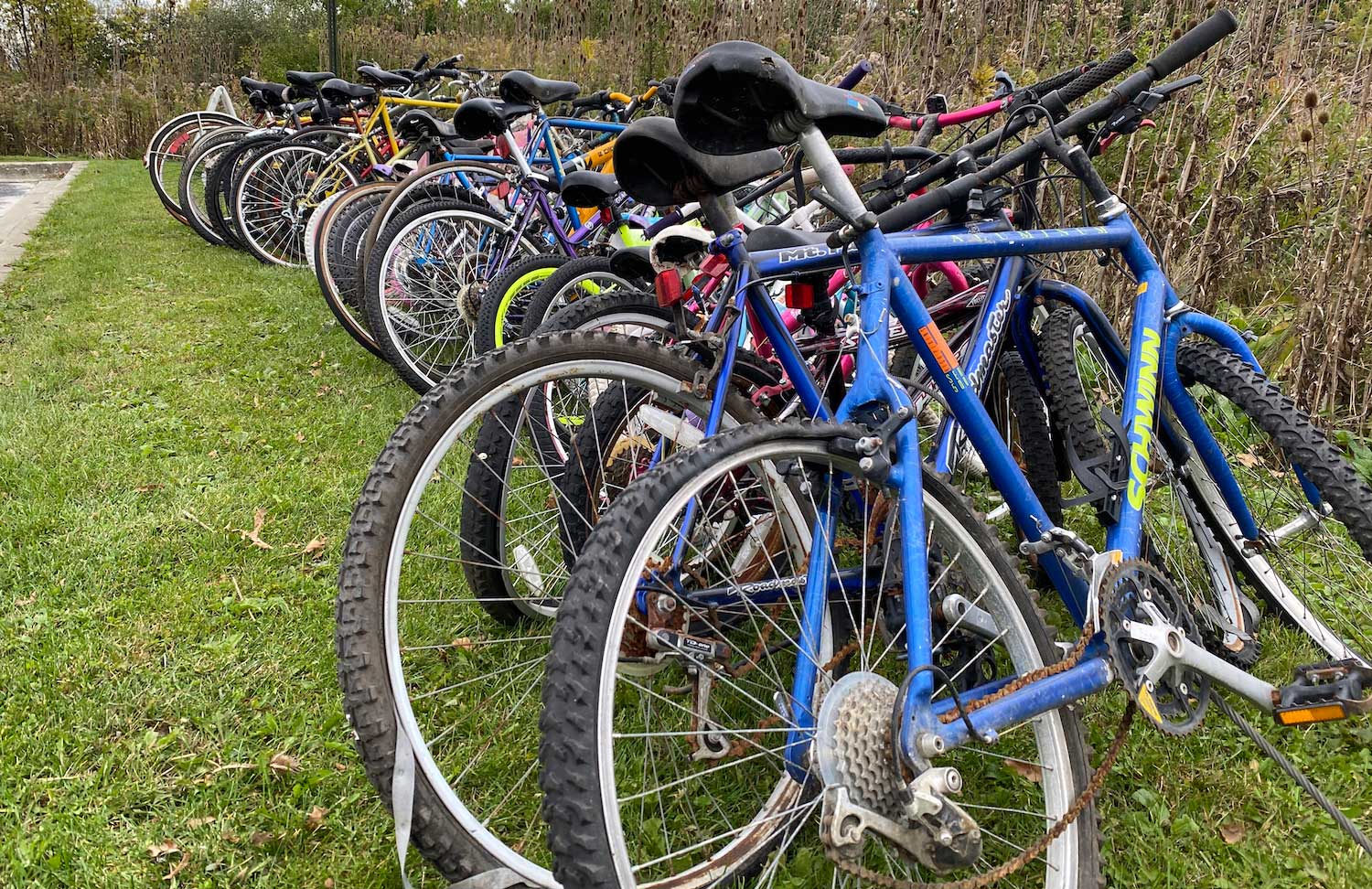 Photo by Chad Merda
Event details
This ongoing program runs from Saturday, Sept. 17, to Sunday, Oct. 2. Preserve hours are 8 a.m. to sunset daily.
Clean out the garage and make a difference by recycling your bicycle! Hidden Oaks Nature Center is collecting for Working Bikes, an organization that refurbishes and distributes bikes globally to individuals with disabilities and in developing countries for transportation. No bike is too old or rusty!
Inside the visitor center, check out the power bike demonstration where you can test your pedal power, turning on a light or making music play on a repurposed exercise bike. Visitor center hours are 10 a.m. to 4 p.m. Wednesdays to Saturdays and noon to 4 p.m. Sundays.
Event requirements
No registration required.
The bike drop is located is in the parking lot across from the nature center on a flat, accessible surface. Anyone who requires an auxiliary aid or service to participate in this program should mention their request when registering, or submit a request online no later than 48 hours before the program.