Monarch's First Flight
Event information
Date: Saturday, July 1, 2023
Time: 10:00 a.m. to 10:30 a.m.
Fee: Free!
Age: All ages.
Contact: 708-946-2216
Location: Plum Creek Nature Center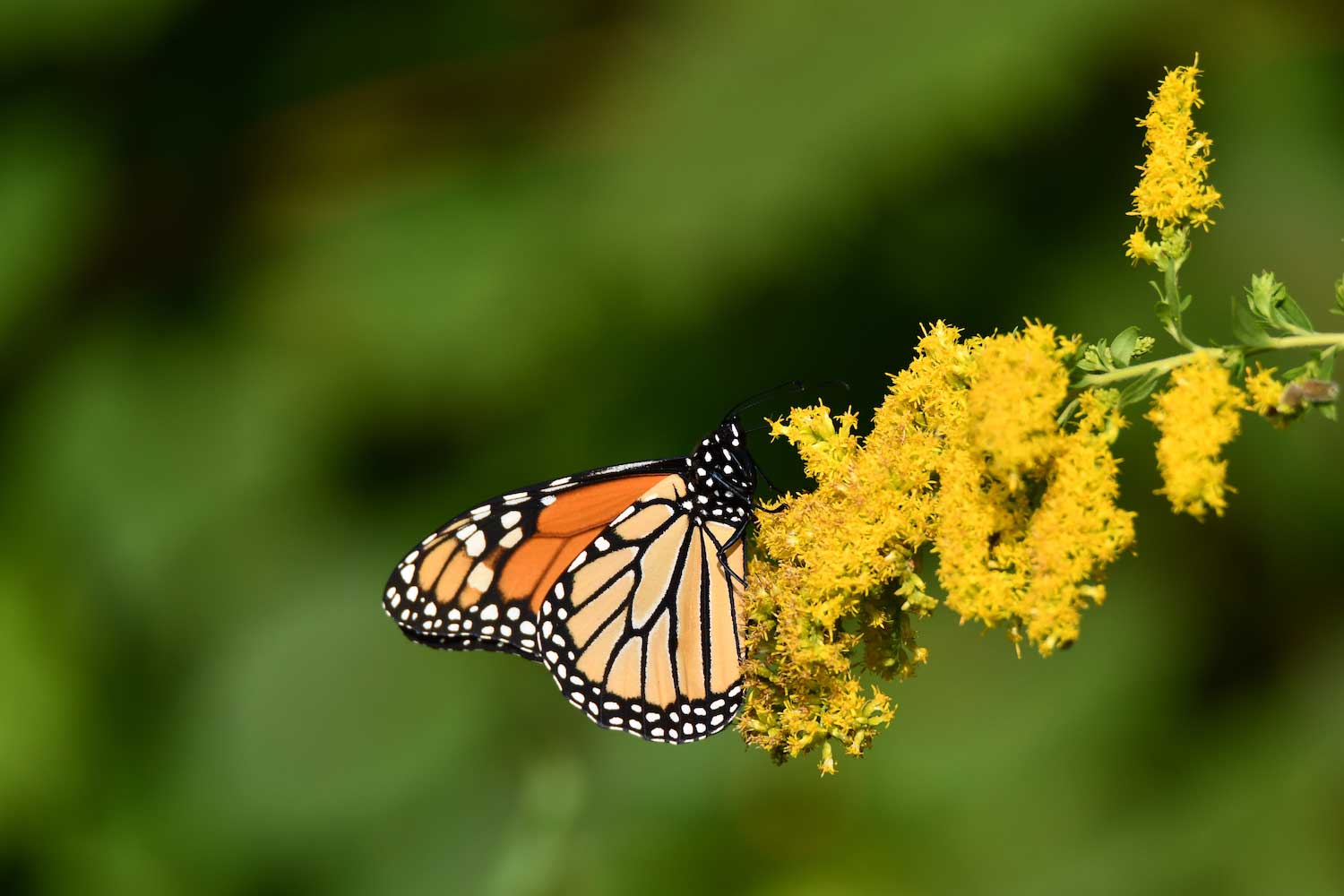 Photo by Glenn P. Knoblock
Event details
This ongoing program will be held from Saturday, July 1, through Friday, Sept. 22. Hours will be 10 to 10:30 a.m. Tuesdays through Saturdays and 1 to 1:30 p.m. Sundays.
Plum Creek Nature Center is helping pollinators by rearing monarch caterpillars in a safe environment. Each day, nature center staff will tag and release any butterflies that have emerged from their chrysalides. What a thrilling experience to take part in a monarch's first flight! Visit the nature center to see the caterpillars in their various life stages. A naturalist will be on hand to answer all your butterfly questions and give great pointers on how to make your yard attractive to butterflies.
Event requirements
No registration required.
Please call 708-946-2216 before visiting to ensure there are monarchs ready to be released.
Plum Creek Nature Center is an accessible facility. Anyone who requires an auxiliary aid or service to participate in this program should mention their request when registering or submit a request online no later than 48 hours before the program.