Kayak Kollege
Event information
Date: Friday, July 8, 2022
Time: 4:00 p.m. to 6:00 p.m.
Fee: $35 per person.
Age: Ages 12 or older. Participants younger than 18 must be accompanied by a registered adult.
Contact: 815-886-1467
Location: Whalon Lake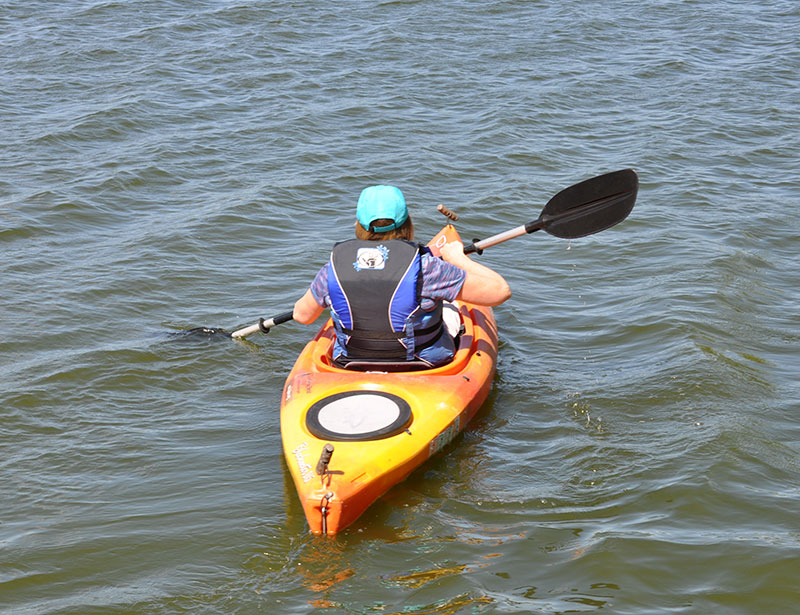 Photo by Glenn P. Knoblock
Event details
This workshop, led by American Canoe Association certified instructors, introduces participants to the sport of kayaking on flat water. Specific instruction and safety topics are covered on shore. Paddle strokes are demonstrated, and the variety of kayak types will be discussed. Wet exits are demonstrated by instructors on the water, and there will be time allotted to try out some paddling strokes.
All equipment is provided. Personal kayaks are welcome. Wear clothing that can get wet, including water shoes or old gym shoes. Consider bringing sunscreen, sunglasses and a water bottle.
We also offer private, one-on-one instruction. If interested, call 815-722-4121.
VIEW ALL UPCOMING PADDLING PROGRAMS
Event requirements
Registration required by Friday, July 8: 815-722-4121.
No previous experience is required. Minors must be accompanied by a registered adult.
The natural surface launch area is accessible by a paved trail from the parking lot. Anyone who requires an auxiliary aid or service to participate in this program should mention their request when registering, or submit a request online no later than 48 hours before the program.