Hummingbird Fest
Event information
Date: Saturday, August 20, 2022
Time: 1:00 p.m. to 5:00 p.m.
Fee: Free!
Age: All ages.
Contact: 708-946-2216
Location: Plum Creek Nature Center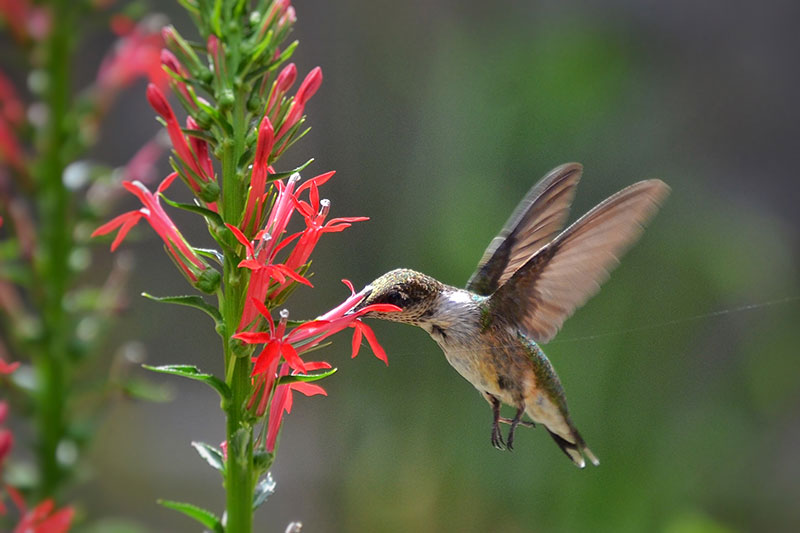 Photo by Suzy Lyttle
Event details
This celebration puts the spotlight on hummingbirds and other pollinators. Sign up to watch Thorn Creek Audubon Society and Lincoln Land Association of Bird Banders' staff capture and band hummingbirds and learn about their banding project.
Beyond the banding, leave empowered to take action at home. A naturalist will share native landscaping tips, and participants can view our live monarch and honeybee displays and learn how to help pollinators in their own yards. The Nature Foundation of Will County will be on site selling pollinator-friendly plants while supplies last. Make an upcycled hummingbird feeder made from a wine bottle, and adopt a hummingbird through the Lincoln Land Association.
Banding sessions will be as follow:
Session 1: 1:30-2:30 p.m.
Session 2: 2-3 p.m.
Session 3: 2:30-3:30 p.m.
Session 4: 3-4 p.m.
Session 5: 3:30-4:30 p.m.
Session 6: 4-5 p.m.
Event requirements
No registration required to attend the event, but registration is required by Friday, Aug. 19, to attend a banding session: 708-946-2216.
This event takes place both indoors and outdoors on paved pathways and uneven, natural terrain. Anyone who requires an auxiliary aid or service to participate in this program should mention their request when registering, or submit a request online no later than 48 hours before the program.