Harvest Hustle Virtual 5K
Event information
Date: Sunday, October 1, 2023
Time: 8:00 a.m. to 6:00 p.m.
Fee: Free!
Age: All ages.
Contact: 815-727-8700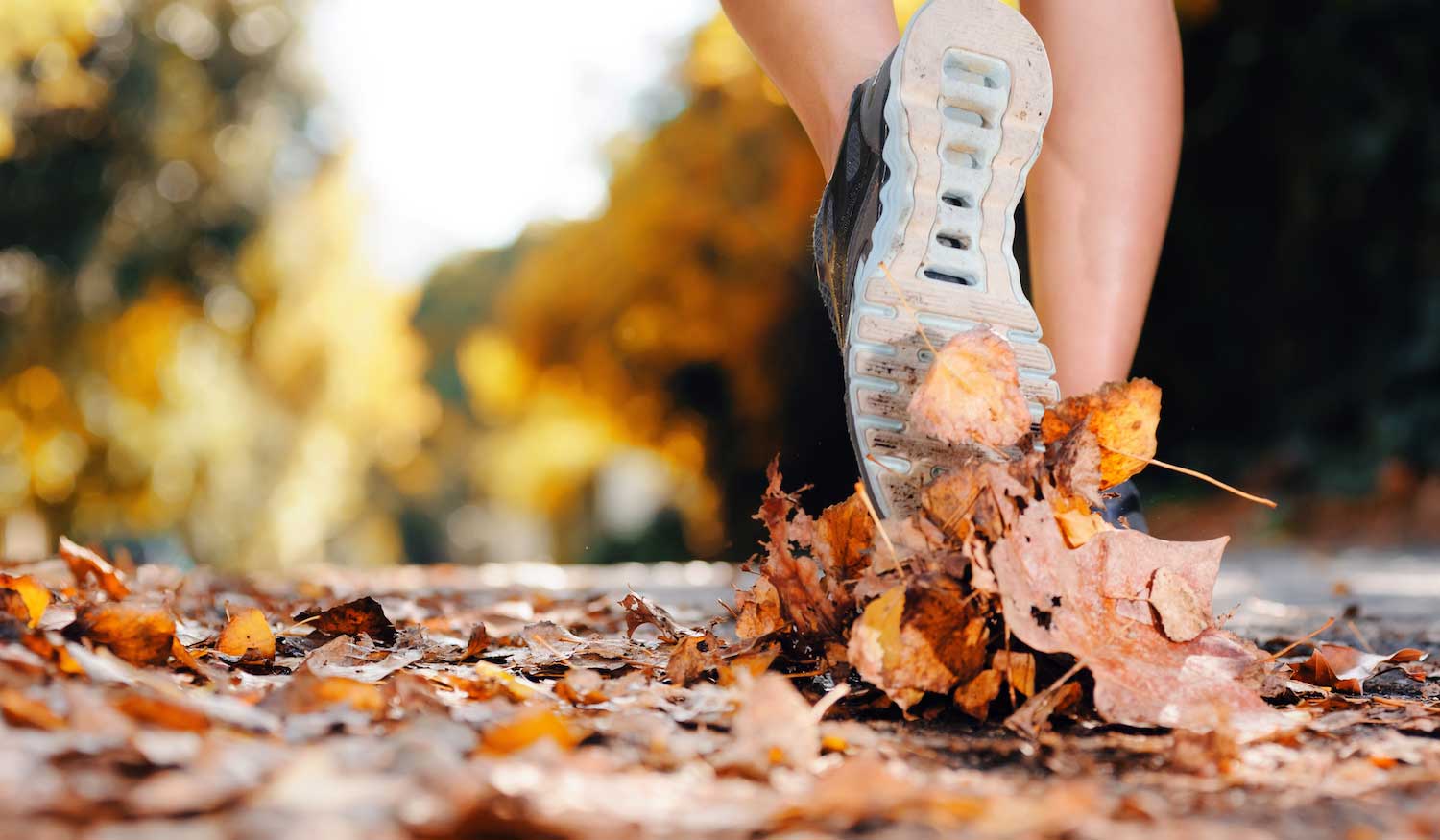 Photo via Shutterstock
Event details
This ongoing program runs daily from Saturday, Oct. 1, through Monday, Oct. 31.
Immerse yourself in the autumn season and take part in the 2023 Harvest Hustle Virtual 5K. Choose one of 11 Forest Preserve trails to run your own 5-kilometer race. Download a running application to your smartphone that will track your run, run the 3.1 miles, take a screenshot of your route and submit it to take a screenshot of your route and submit it online.
The first 100 participants will receive a Harvest Hustle long-sleeved T-shirt to commemorate their participation! Those awarded a T-shirt will be provided information to pick up their shirt from one of our visitor centers. Shirts will be available for pickup in November.
Trails are as follows:
DuPage River Trail (The portion within Will County.)
Hickory Creek Bikeway
I&M Canal Trail (The portion within Will County.)
Lake Renwick Bikeway
Messenger Woods Nature Preserve Trail
Old Plank Road Trail
Plum Creek Greenway Trail
Prairie Bluff Trail
Rock Run Greenway Trail
Spring Creek Greenway Trail
Wauponsee Glacial Trail
Funding for the Harvest Hustle Virtual 5K has been generously provided by The Nature Foundation of Will County.
Event requirements
No registration is required.
Submissions will be accepted until Nov. 1. Finishers will receive an email confirmation that their submission was accepted.
Trails vary in topography and terrain type and include paved, crushed limestone and natural surface trails. Details and potential updates or closures for each trail can be found online. Anyone who requires an auxiliary aid or service to participate in this program should mention their request when registering, or submit a request online no later than 48 hours before the program.