Harvest Hustle Virtual 5K
Event information
Date: Saturday, October 1, 2022
Time: 8:00 a.m. to 6:00 p.m.
Fee: Free!
Age: All ages.
Contact: 815-727-8700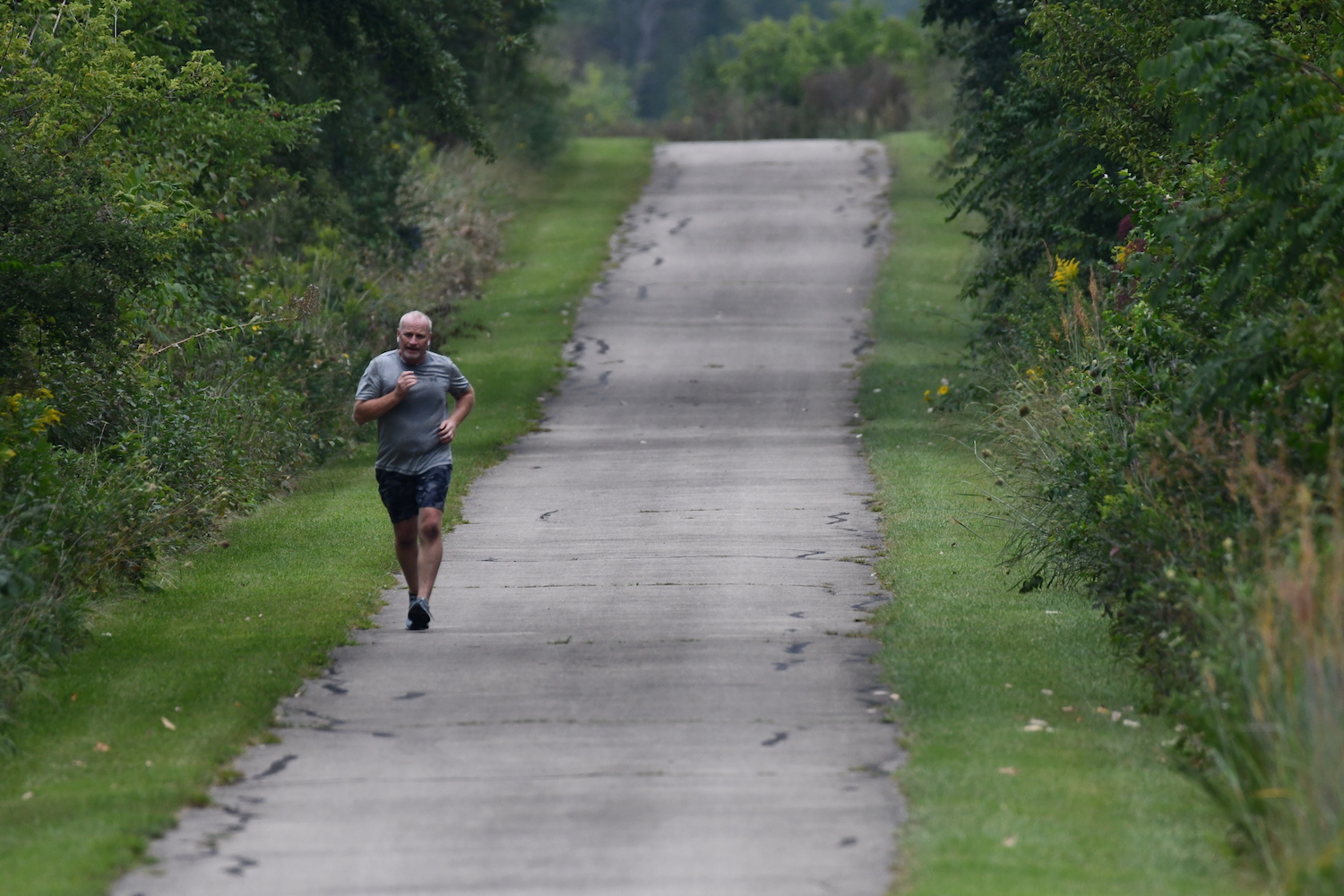 Photo by Anthony Schalk
Event details
This ongoing program runs daily from Saturday, Oct. 1, through Monday, Oct. 31.
Immerse yourself in the autumn season and take part in the 2022 Harvest Hustle Virtual 5K. Choose one of 11 top Forest Preserve trails to run your own 5-kilometer race. Download a running application on your smartphone that will track your run, run the 3.1 miles, take a screenshot of your route and submit it online after the program begins Oct. 1.
The first 100 registrants will receive a Harvest Hustle long-sleeved shirt to commemorate their participation! Get social with the event and submit photos from your run with your race route.
Trails are as follows:
DuPage River Trail
Hickory Creek Bikeway
I&M Canal Trail
Lake Renwick Bikeway
Messenger Woods Nature Preserve trail
Old Plank Road Trail
Plum Creek Greenway Trail
Prairie Bluff Trail
Rock Run Greenway Trail
Spring Creek Greenway Trail
Wauponsee Glacial Trail
Event requirements
No registration is required.
Trails vary in topography and terrain type and include paved, crushed limestone and natural surface trails. Specific surface types for each trail can be found on the Trails webpage. Anyone who requires an auxiliary aid or service to participate in this program should mention their request when registering, or submit a request online no later than 48 hours before the program.