Fossil Week at Isle a la Cache
Event information
Date: Tuesday, July 26, 2022
Time: 11:00 a.m. to 2:00 p.m.
Fee: Free!
Age: All ages.
Contact: 815-886-1467
Location: Isle a la Cache Museum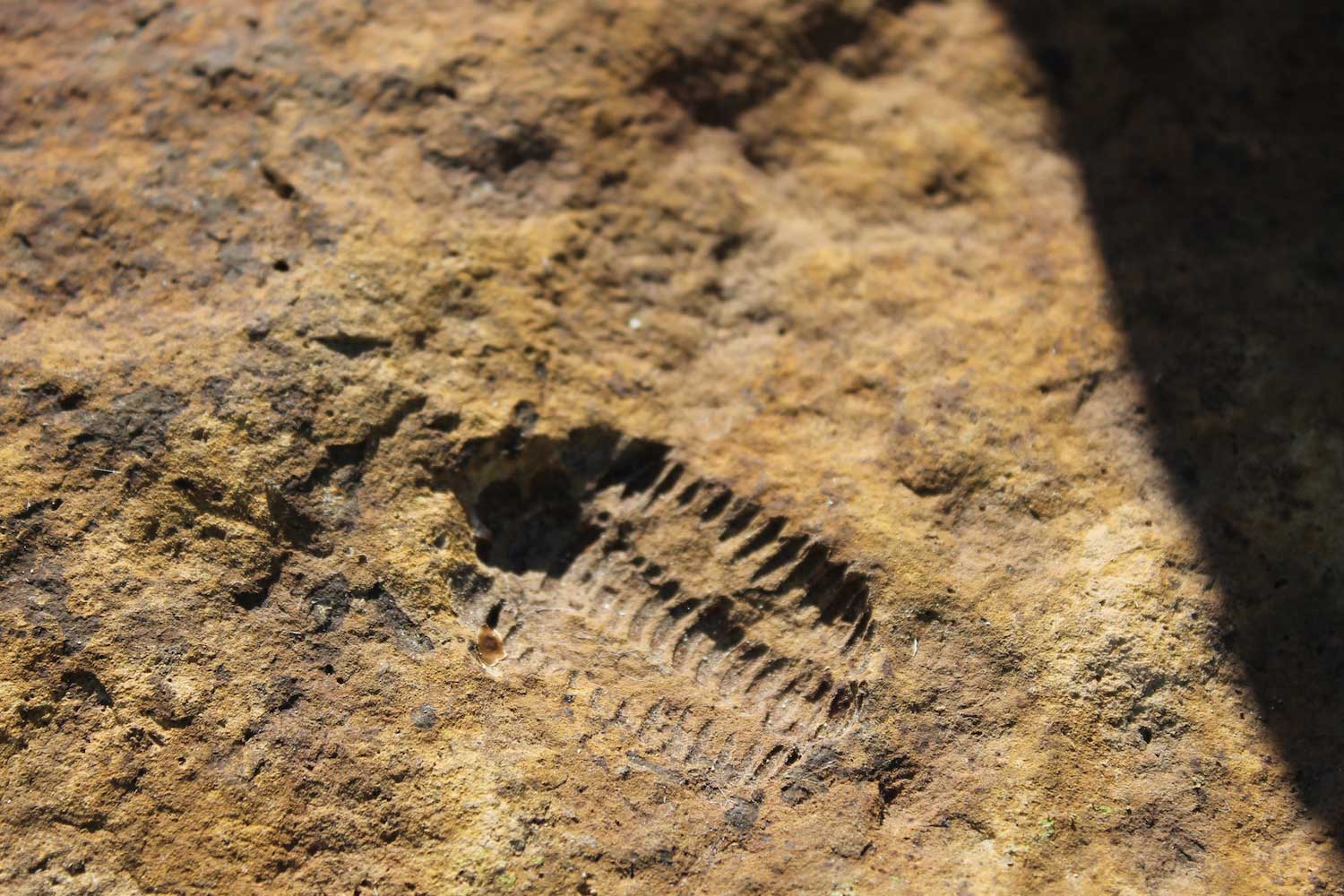 Photo courtesy of Barb Ferry
Event details
This ongoing program runs from 11 a.m. to 2 p.m. Tuesday, July 26, to Saturday, July 30.
Each day this week is dedicated to digging into one aspect of our geological past. Attend one program, stop by for a couple or join us every day this week to learn all about fossils. These are drop-in programs; come anytime between 11 a.m. and 2 p.m.
Check out the daily schedule:
Tuesday, July 26: What's Underneath? Sedimentary, metamorphic, igneous – what type of rock is under our feet in Will County? Learn some geology basics with rock and mineral samples.
Wednesday, July 27: Name That Fossil. Discover fossils and learn how they are made and how to identify local specimens with fossil games and by making your own fossil rubbings!
Thursday, July 28: Tully Monster. Illinois is the only place in the world where you can find Tully monster fossils. Learn more about this weird aquatic animal and the questions scientists still have about it. Make your own version of our state fossil out of clay!
Friday, July 29: Living Dinosaurs. Birds are dinosaurs' closest-living relatives. Learn about their similarities and differences, then go on a living dino scavenger hunt.
Saturday, July 30: The Dig. Participate in a dig created by Forest Preserve staff and find out if you have what it takes to be a paleontologist!
Event requirements
No registration required.
The museum is an accessible facility. Anyone who requires an auxiliary aid or service to participate in this program should submit a request online no later than 48 hours before the program.