Forest Fitness (Zoom webinar)
Event information
Date: Saturday, April 1, 2023
Time: 10:00 a.m. to 11:00 a.m.
Fee: Free!
Age: Ages 15 or older.
Contact: 815-727-8700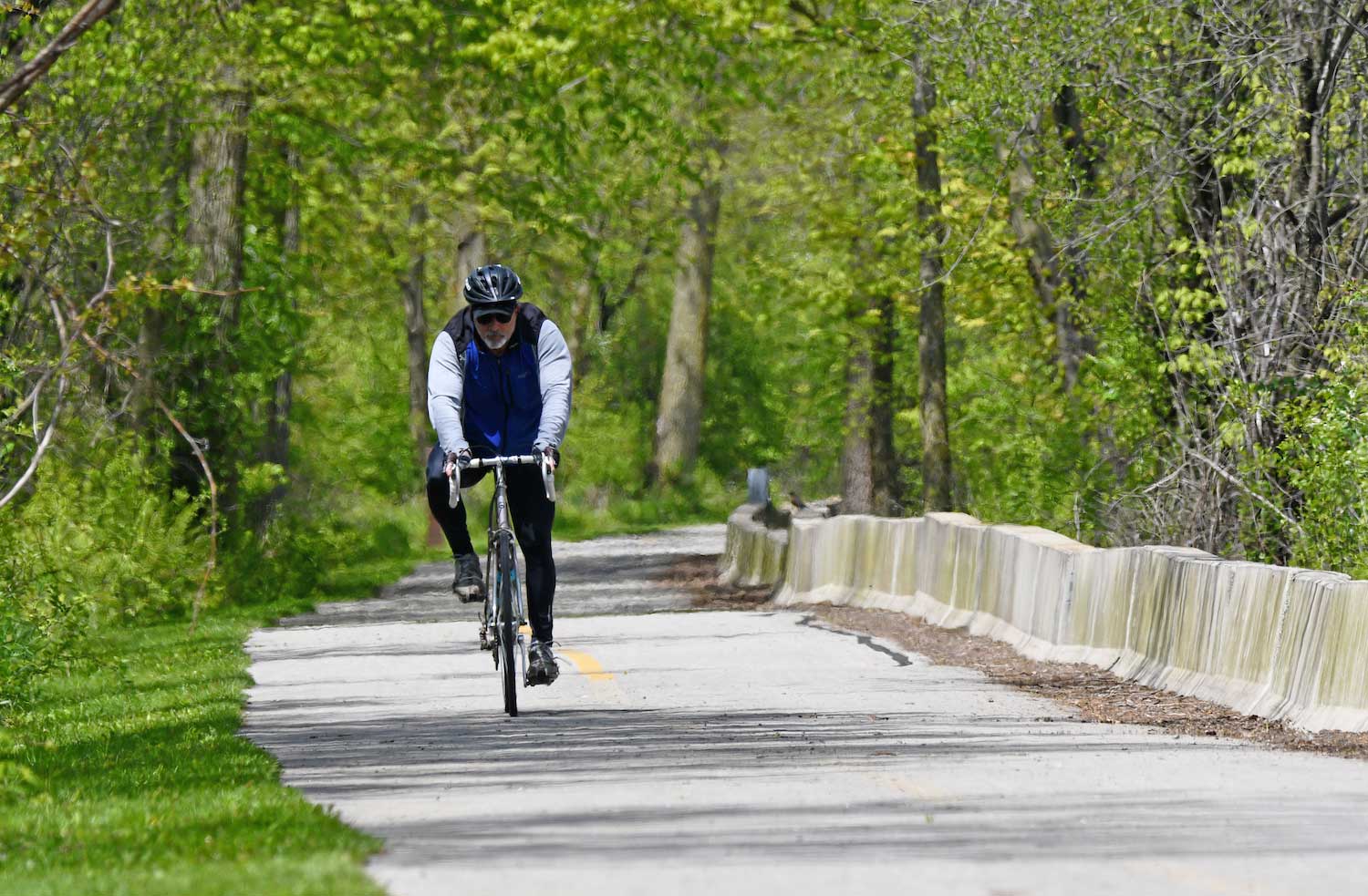 Photo by Chad Merda
Event details
***Please note this program is being offered virtually via Zoom.***
Get pumped up with this informational program on the best places to work out in the Will County forest preserves. There are, of course, plenty of places to hike, bike and run, but we will go beyond that to find the best preserves for stairs, hills, inclines, loops and more. Use the open air and nature to get more out of your workouts. Whether you are a fitness enthusiast or recently decided to get more active, this program has something to offer.
Event requirements
Registration is required by Friday, March 31.
The meeting ID and password for the Zoom session will be sent via email after registration.