Eagle Watch
Event information
Date: Saturday, January 14, 2023
Time: 11:00 a.m. to 3:00 p.m.
Fee: Free!
Age: All ages.
Contact: 815-722-9470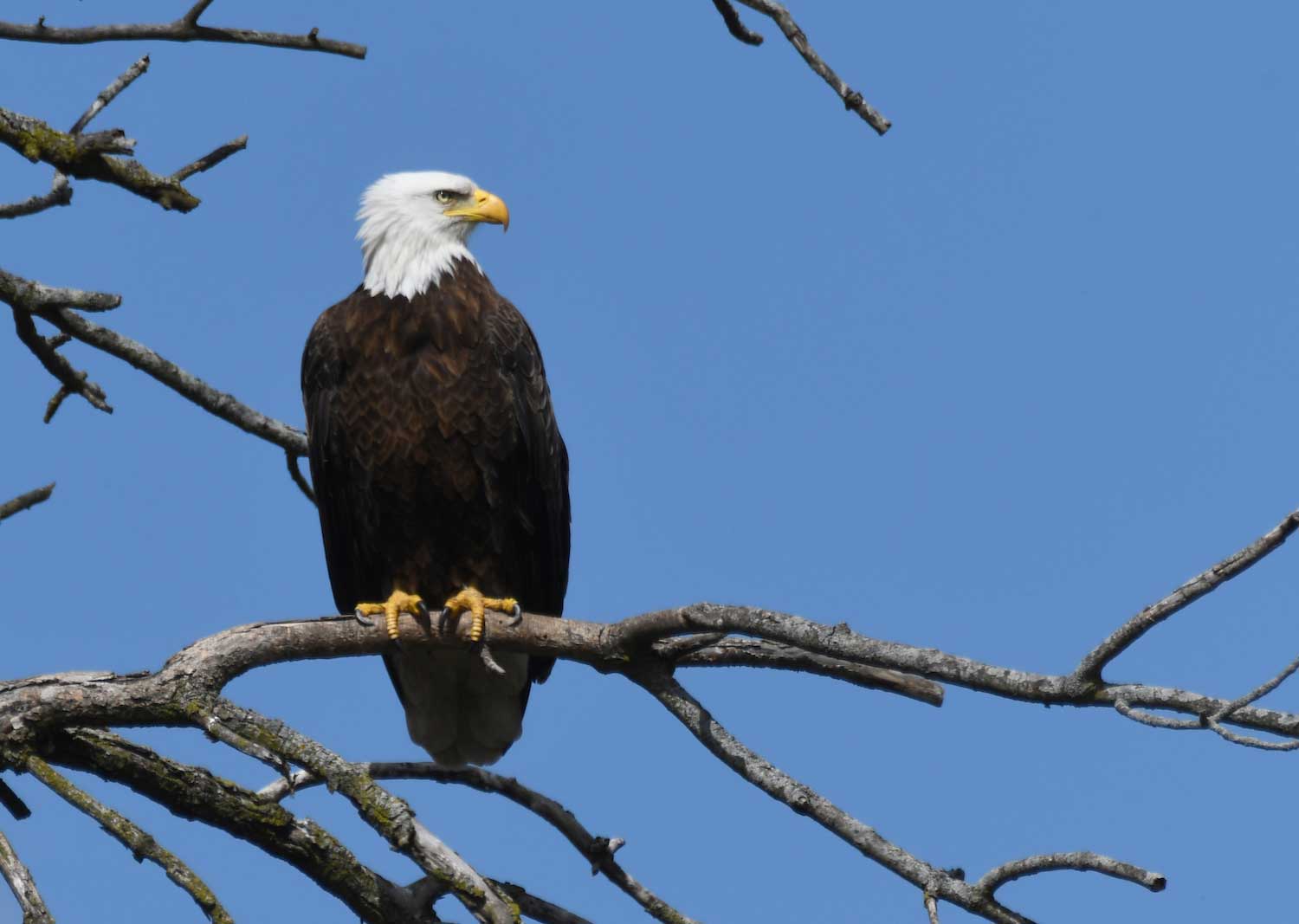 Photo by Chad Merda
Event details
As the rivers freeze over, bald eagles head to the open waters of Four Rivers. Join us as we celebrate these exceptional birds of prey with multiple opportunities for guided hikes, live bird presentations, Talon Talks, family activities and more! Ongoing activities include family crafts, an Eagle Eye Scavenger Hunt and food from Lil' Deb's Mobile Eats.
Eagle Watch is supported by funding from Enbridge Alliance and through the assistance of The Nature Foundation of Will County. It is a drop-in program, with the public invited to attend anytime between 11 a.m. and 3 p.m. The schedule of events is as follows:
Hoo's Woods Raptor Center presentations
11 a.m.: Live bird presentation (45 minutes)
12:30 p.m.: Meet and greet (20 minutes)
1:30 p.m.: Live bird presentation (45 minutes)
Guided hikes (40 minutes)
11:50 a.m.
12:55 p.m.
2:20 p.m.
Talon Talks (15 minutes)
Noon: Eagles of the World
1 p.m.: Eagle Eyes and Other Awesome Adaptations
2:30 p.m.: Comeback Kid: The Bald Eagle's Road to Recovery
SUBSCRIBE TO OUR YOUTUBE CHANNEL
Event requirements
No registration required.
This is an inclusive program, welcoming of individuals of all abilities. Please use caution as snow and ice may be present on the trails and parking lots.
Four Rivers Environmental Education Center is an accessible facility. The hikes will be up to 0.5 mile long and take place on a paved trail. Anyone who requires an auxiliary aid or service to participate in this program should mention their request when registering, or submit a request online no later than 48 hours before the program.