Breakfast With the Turtles (Zoom webinar)
Event information
Date: Friday, July 15, 2022
Time: 9:00 a.m. to 9:30 a.m.
Fee: Free!
Age: All ages.
Contact: 815-886-1467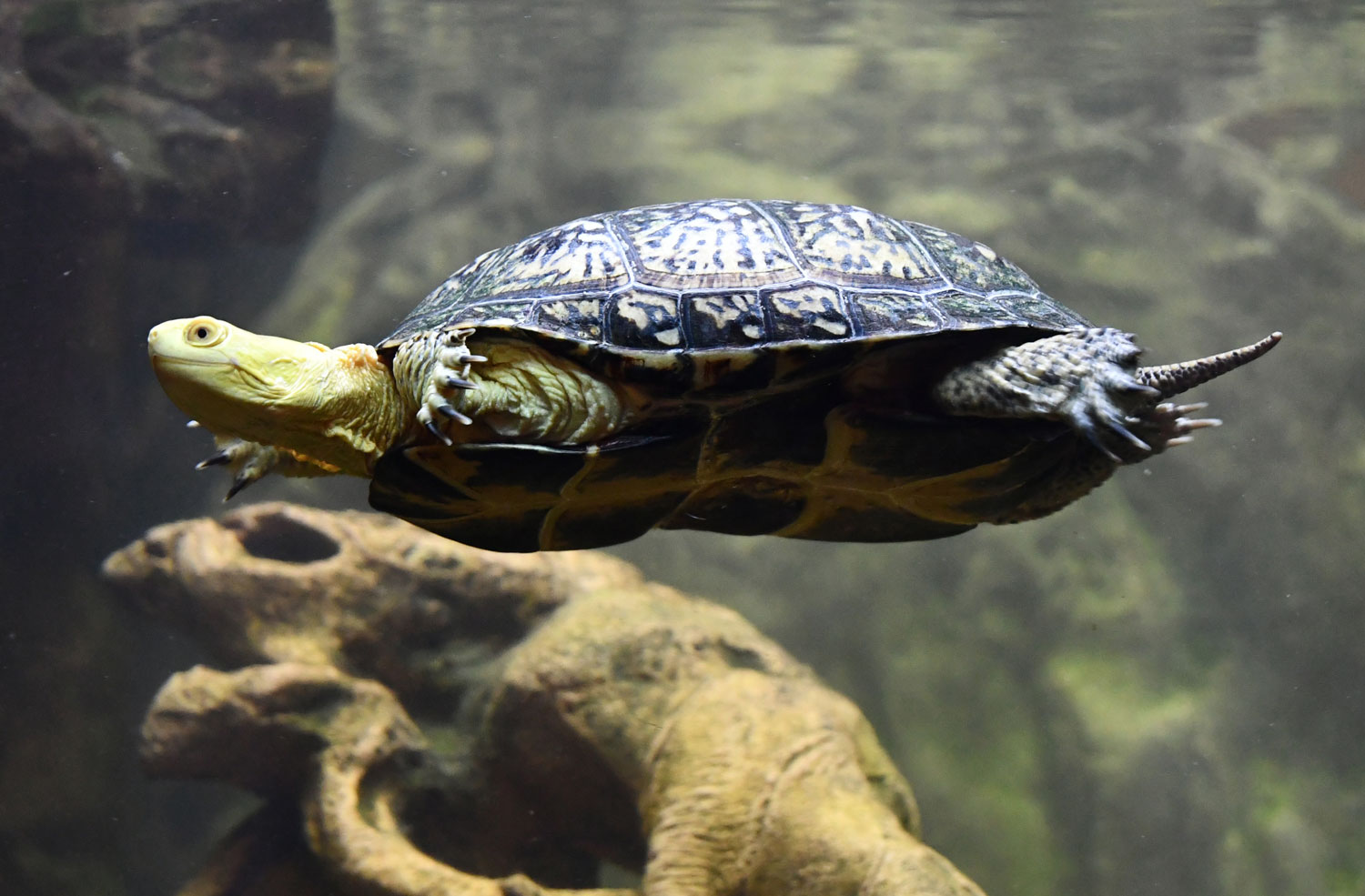 Photo by Chad Merda
Event details
***Please note this program is being offered virtually via Zoom.***
Do you eat like an animal? This is your chance to find out! Join us live via Zoom as the Blanding's turtles of Isle a la Cache get fed their breakfast. The camera will be pointed on our turtle exhibit, and a naturalist will be in the background, sharing information about what you're seeing as well as answering any questions you have about our turtles. Don't forget to grab your own breakfast and coffee to enjoy with the turtles.
Event requirements
Registration is required.
The meeting ID and password for the Zoom session will be sent via email after registration.