Breakfast with the Birds on Facebook Live
Event information
Date: Tuesday, February 7, 2023
Time: 7:00 a.m. to 8:00 a.m.
Fee: Free!
Age: All ages.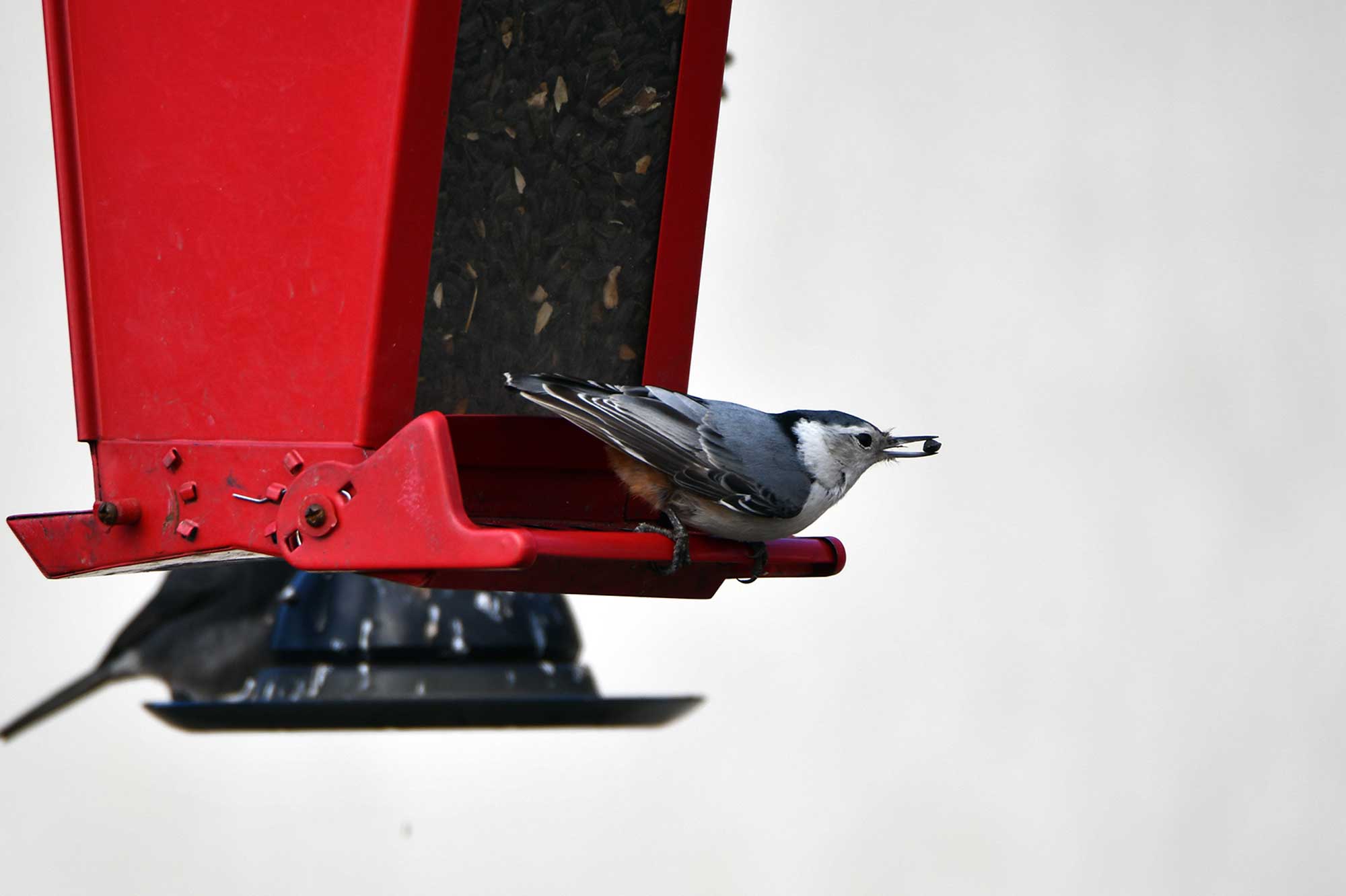 White-breasted nuthatch (Photo by Glenn P. Knoblock)
Event details
Are you a bird lover? Then it's going to be your lucky day and, best of all, you won't even have to leave the warm comfort of your home, office, commuter train, or wherever you are. We'll be up bright and early to broadcast a live stream on our Facebook page from some of the District's very busy feeders. A variety of birds including white-breasted nuthatches, black-capped chickadees, dark-eyed juncos and many different woodpeckers are looking for an easy meal this time of year, so morning traffic here can be busy like the Stevenson or Dan Ryan expressways.
We'll have multiple cameras set and will be flipping from feeder to feeder. Grab a cup of coffee, log onto Facebook and enjoy a few minutes up close with the birds. The stream will kick off at 7 a.m. and will last an hour. Have a question? Leave it in the comments section on the post and we'll do our best to answer it in real time. We'll also be chiming in with all sorts of facts and interesting tidbits about the birds that make Will County forest preserves their winter home. If you're new to birding, this is a good learning opportunity and we'll also point you in the right direction to Take It Outside and start your own birding adventure.
This live stream is weather permitting, and please note that this is an online-only event.