Big Fish Contest
Event information
Date: Friday, July 1, 2022
Time: 6:00 a.m. to 7:00 p.m.
Fee: Free!
Age: Ages 16 or older.
Contact: 708-534-8499
Location: Monee Reservoir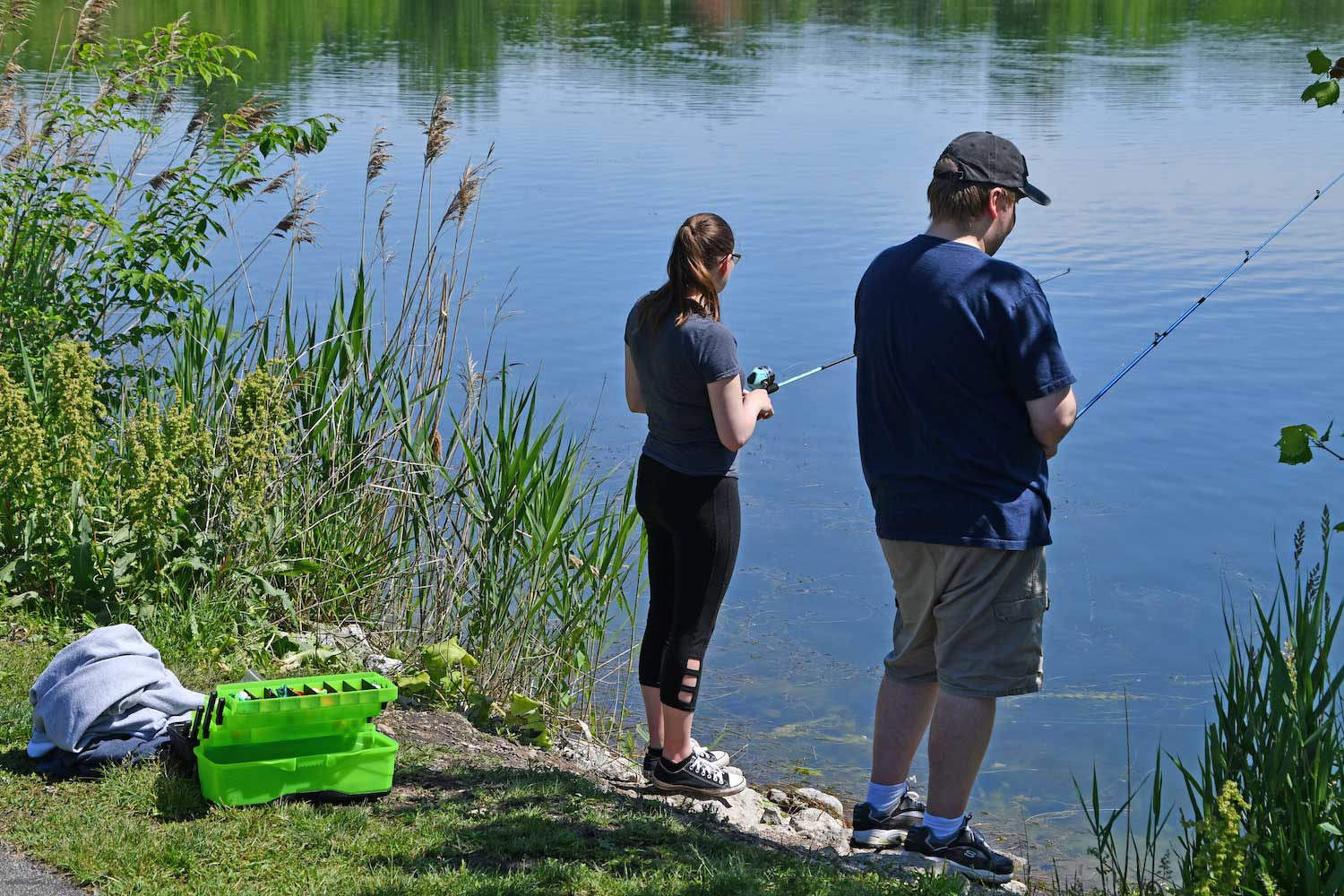 Photo by Glenn P. Knoblock
Event details
This ongoing program runs from Friday, July 1, to Wednesday, Aug. 31. Hours are 6 a.m. to 7 p.m. Tuesdays to Sundays. The visitor center is closed Mondays.
Monee Reservoir is your place for big fishing this summer. Through Aug. 31, bring your catch to the visitor center to be measured, photographed, recorded and entered in the Big Fish contest. Prizes, including Forest Preserve gift cards and merchandise, will be awarded for the biggest bass, biggest catfish and biggest panfish by length. Your photo will be included on the Monee Reservoir Big Fish display, and even if you don't have the biggest fish; there is a chance to win just for entering.
Monee Reservoir supports catch and release and encourages all entries to be live and released. Winners will be notified Sept. 1.
SUBSCRIBE TO OUR YOUTUBE CHANNEL
Event requirements
No registration required.
The visitor center and sidewalks are accessible. Anyone who requires an auxiliary aid or service to participate in this program should mention their request when registering, or submit a request on-line no later than 48 hours before the program.