High school schedules and curriculum have their own requirements when it comes to field trips, transportation, teaching teams, etc. The Forest Preserve District works with high school faculty to bring environmental education to 9th-12th grade students. We offer programming both in the classroom and at your local forest preserve.
In addition to field trips and in-school programs offered to high school classes, two tailor-made programs are available for high school students.
Careers in the Field
What is a Green Collar job? Invite a Forest Preserve District professional to your school to share our passion for the work we do. Peek into a "day in the life" of a Forest Preserve professional. What does a workday look like? What education is required? Jobs explored include wildlife specialist, naturalist interpreter, Forest Preserve police officer, resource manager, GIS technician, volunteer coordinator and others. Program delivery can be in a presentation or exhibition format.
Time: 1-3 hours
Area of study: Cultural history, ecology, flora and fauna and STEM Strong
Forest Invaders
Talk about hands-on! This program brings students into a forest preserve near your school to participate in an active restoration management project. Possible student work includes seed collecting, non-native species removal and planting of select native species.
Recognized as an outstanding program in 2011 by the Illinois Park and Recreation Association, this program teaches students about how non-native species are introduced and what allows them to out-compete native species. Key ecological principles of diversity, competition and endangered species are part of the discussion. A variety of ecological resource management practices, the connection to habitat for wildlife species and the benefits of restoration are covered and experienced by each student.
Time: 2-4 hours
Area of study: Ecology, flora and fauna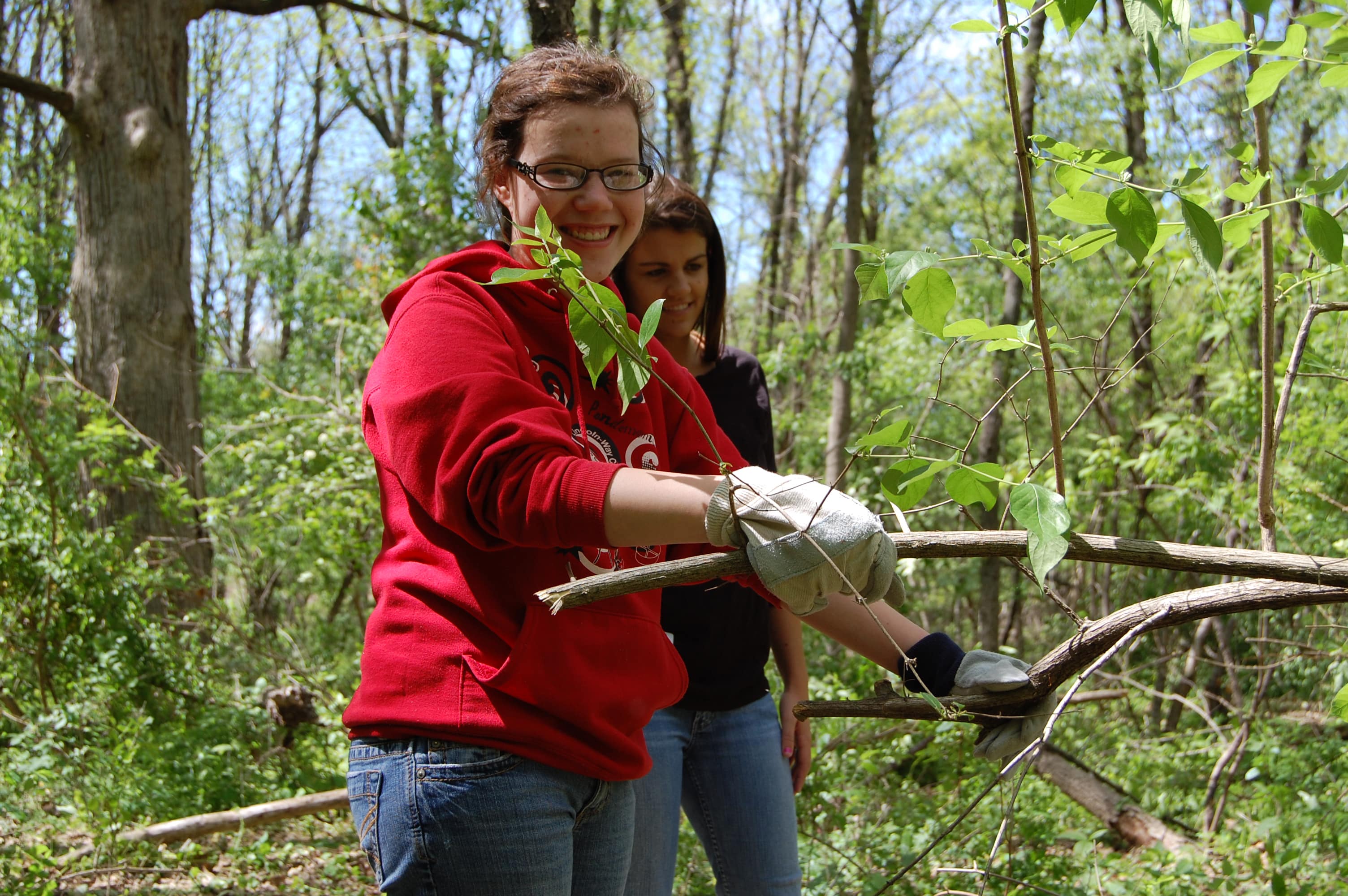 Photo by Glenn P. Knoblock
Snowshoe Through Time II

Photo via Shutterstock
Connect history, science, engineering, math and nature through snowshoes! Students will understand the relationship between physics and real-world snowshoe design, including calculating pounds per square inch. Discover the pivotal role snowshoes played in the migration of people across the globe and right here in Will County. Indoor activities are available in the event of no snow or inclement weather.
Time: 1 hour
Area of study: Cultural history, physical education and STEM Strong
Available December-February
Contact the Education Office by emailing education@fpdwc.org or by calling 815-722-2025 to explore the possibilities.
Here to help
School programs offer hands-on learning incorporating science, social studies, history, art, math and language arts.
Contact any of the District's education facilities with questions or for assistance.
Four Rivers Environmental Education Center, Channahon
815-722-9470
Isle a la Cache Museum, Romeoville
815-886-1467
Plum Creek Nature Center, Crete Township near Beecher
708-946-2216